The Radeon RX 6900 XT LC is AMD's highest performing graphics card to date. This is a water-cooled RX 6900 XT and an updated Navi 21 XTXH GPU with increased frequency potential. And now we have the opportunity to get acquainted with a large test of this adapter, which, we recall, is designed for sale as part of ready-made PCs, and not in retail.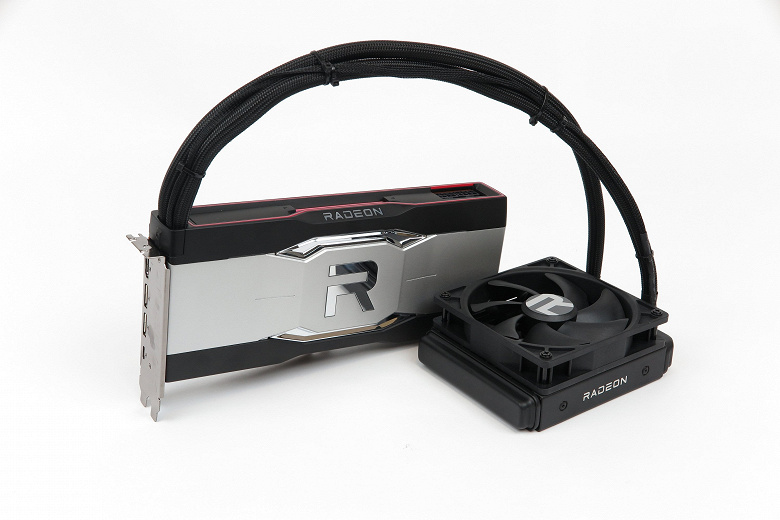 The source tested the adapter in 20 games and four resolutions, and you can see the final result in the diagram below.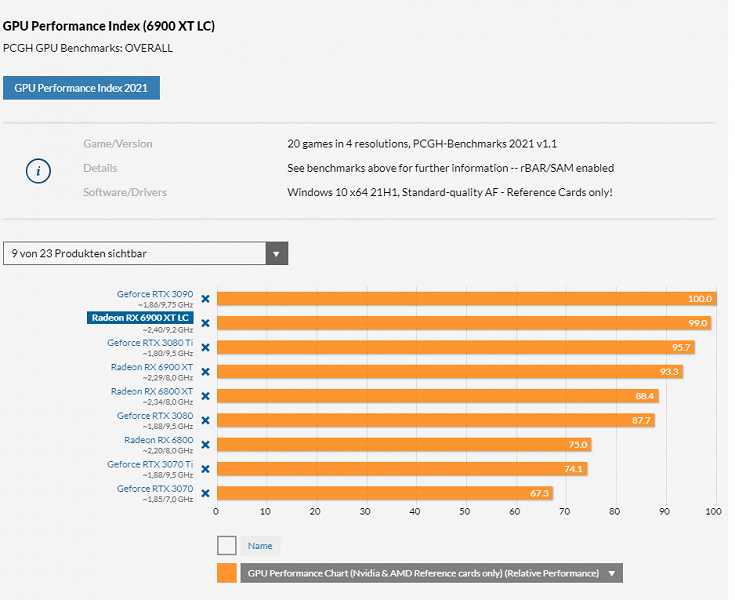 The Radeon RX 6900 XT LC turns out to be 6% faster than the usual RX 6900 XT, and the RTX 3090 is 1% ahead of the new product, which can be neglected.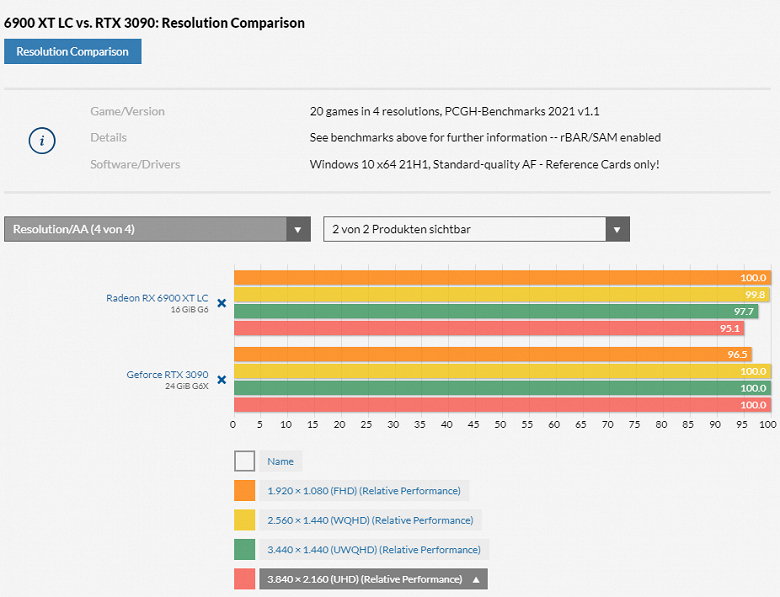 The other diagram shows that at least some difference with the top-end Nvidia card is only in 4K. At lower resolutions, the adapters demonstrate surprisingly the same performance, although, of course, in a particular game, the situation may be completely different.
The main advantage of the Radeon RX 6900 XT LC is heat and noise. The GPU heats up to 80 degrees, while the cooling system remains very quiet.