The Bank of Greece announces that September 30, 2022 has been set as the single deadline for the mandatory submission of the annual corporate financial statements 2021 by the legal entities of the non-financial sector operating in Greece (registered and non-listed companies), in accordance with the simultaneous law (4308/2014, 4548/2018) obligation to publish them.
Especially for companies that prepare their financial statements based on International Financial Reporting Standards (IFRS), the revised templates to be submitted for the 2021 financial year, together with the technical instructions, have been posted on the Bank of Greece website. Also, it is noted that the financial statements collected by the General Commercial Register (G.E.M.I.) are not available in electronic form and do not meet the needs of the Bank of Greece, nor can they be used in this form.
The new templates are adapted in accordance with the directive of the European Securities and Markets Authority (ESMA) to provide additional information on environmentally sustainable financial activities.
It is recalled that the Central Balance Sheet Office of the Bank of Greece is responsible for the collection of specialized statistical information on the financial data of legal entities of the non-financial sector operating in Greece, in accordance with Governor Act No. 2682/03.06.2019. It is pointed out that the requested specialized statistical information is intended not only to cover regular and emergency analysis needs, but also to support the conduct of open market operations, in the context of monetary policy for the provision of liquidity to Credit Institutions, and contributes to the stability of the financial system of European System of Central Banks (ESCB). The end result will be the facilitation of seamless access for businesses to bank finance for the benefit of the real economy.
The Bank of Greece thanks the large majority of companies that have already successfully submitted their financial statements for the corporate years 2020, 2019, 2018, 2017 and 2016 and informs that the submission platform remains open for receiving corrective or new statements from companies who have not completed their obligations.
Source: Capital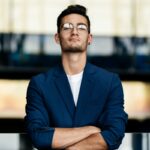 Donald-43Westbrook, a distinguished contributor at worldstockmarket, is celebrated for his exceptional prowess in article writing. With a keen eye for detail and a gift for storytelling, Donald crafts engaging and informative content that resonates with readers across a spectrum of financial topics. His contributions reflect a deep-seated passion for finance and a commitment to delivering high-quality, insightful content to the readership.