The mother of a 12-year-old boy denounces that her son was the target of racism at the Ângelo Rafael Pellegrino municipal school, in São Caetano do Sul, in the metropolitan region of São Paulo. According to Patrícia Santos, a colleague asked her son if he wanted to be his "slave".
The businesswoman went to the school to talk to the board. The student who would have said the sentence was called and denied having made the comment. According to Patrícia, the boy's father would have gone to the school to deny his son's speech and would have said that if Patrícia continued with the complaint, he would sue her family.
On social media, the mother wrote: "My son heard it from a white child at school. And I ask: 'Until when?' What are we doing, truly, to be anti-racist?", she questioned.
View this photo on Instagram
In an interview with CNN Patrícia explained that, for her, it is important for the school to have an action plan against cases of racism.
"I want to see the school acting with a curriculum of actions in everyday life. Whether the boy is punished or not, it doesn't make sense to me today. I want a broader education in which teachers know how to position themselves, in which the students around them interfere, in which the contents have respectful relations with Afro-Brazilian culture and history."
In Patrícia's opinion, the answer should come through affirmative actions by the school itself. "I want to know what the school is going to do from a structural point of view, because if not, these things will keep happening and it seems that nobody does anything."
Meeting
The businesswoman met this Wednesday (29) with a representative of the São Caetano do Sul Municipal Department of Education to find out what other measures would be taken.
The mother stated to CNN that the return it had was to expect new guidelines in the next quarter. "They told me to wait and they told me to report," she said.
Patrícia argues that, in order to reach an anti-racist awareness, the issue must be addressed immediately with parents, coordinators, student inspectors and representatives of the Department of Education.
"They told me that the anti-racist curriculum of the city of São Paulo still cannot be implemented in São Caetano, because São Caetano still needs to address more basic issues before arriving at the anti-racist curriculum. They said they already have content suggestions. The director even read some topics that will be discussed in the History class, but she has no concrete, effective actions", she said.
A CNN contacted the São Caetano do Sul Municipal Department of Education, but until the publication of this report did not receive a response.


Source: CNN Brasil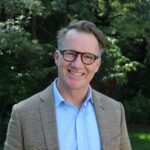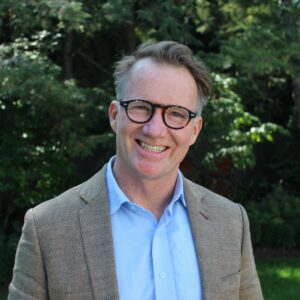 I'm James Harper, a highly experienced and accomplished news writer for World Stock Market. I have been writing in the Politics section of the website for over five years, providing readers with up-to-date and insightful information about current events in politics. My work is widely read and respected by many industry professionals as well as laymen.