Based on the hit film starring Brad Pitt and Angelina Jolie, the "Mr. & Mrs. Smith", an Amazon Prime Video production, has a release date, as well as new photos. The series hits the catalog on February 2, 2024, with all eight episodes of the first season released on the same day.
The series is executive-produced by Donald Glover , who also plays John Smith. Jane will be played by actress Maya Erskine, known as "Pen 15". The cast also includes Michaela Coel (I May Destroy You), John Turturro (The Big Lebowski), Paul Dano (Batman), Wagner Moura (The Shining) and Parker Posey (Tales of the Walking Dead).
In this adaptation, two lonely individuals take jobs at an enigmatic spy agency that promises an existence filled with glory, fortune, world travel and a dream residence in Manhattan.
The catch? They are assigned to assume new identities in an arranged marriage, now going by the names Mr. and Mrs. John and Jane Smith. As they face high-stakes missions weekly, the duo also navigates new dynamics in their relationship. The intricate plot becomes even more complicated when genuine feelings begin to emerge between them. The question that arises is: which is more dangerous, the life of espionage or the marital journey?
In a recent interview with "Entertainment Weekly", Glover confessed that he hopes people "hate" the production. "It will definitely be different for a lot of people, which I think is a good thing," he joked.
Donald explained that, after watching the film, he began to imagine the story of Mr. and Mrs. Smith from another angle. For him, the plot would be more engaging if it explored the couple's relationship in depth and addressed themes beyond the action. It was from this perspective that he began to conceive the elements that would become a new adaptation.
"Why do people still get married? Half of this ends in divorce – what's the point? We're going to do a series dealing with relationships, but from this point of view, focusing more on what a marriage really is, trust, teamwork, loneliness and all these things. I just wanted it to be something that spoke to people right now because in a time of abundance, why do we feel lonely? The film wasn't about that," he added.
The film
"Mr. & Mrs. Smith" is an action film directed by Doug Liman, released in 2005. The film stars Brad Pitt and Angelina Jolie in the lead roles, playing John and Jane Smith, respectively. The plot revolves around a seemingly ordinary couple who, unbeknownst to each other, are hired assassins for rival organizations.
The story begins when both receive a mission to eliminate the same target. Discovering the truth about each other's secret identities, they become targets, leading to a series of action sequences as they try to deal with their conflicting feelings and avoid being murdered by their co-workers.
Source: CNN Brasil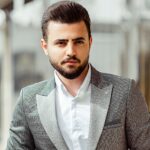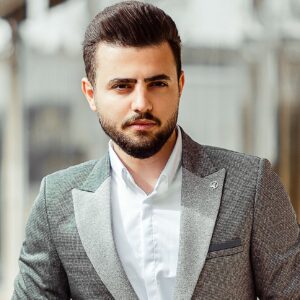 I'm Robert Neff, a professional writer and editor. I specialize in the entertainment section, providing up-to-date coverage on the latest developments in film, television and music. My work has been featured on World Stock Market and other prominent publications.