It is a trend that continues to assert itself, growing from Covid onwards, as if the pandemic had reawakened the desire for family holidaysfurthermore extended: multigenerational travel, also called 3G, they see their children, parents and grandparents leave together, for more classic but also adventurous destinations, somewhat dispelling the stereotype of boring grandparents with bowling alleys and umbrellas. The need also arises from the tendency to work outside, with smart working almost always allowing this, and the holiday then becomes a good way to meet up and be together in the free period.
According to CartOrangethe Univendita associate specialized in the sale of home-delivered tourist packages, approximately 14% of confirmed trips are multi-generationalgrowing significantly compared to 2019. «We are not talking about simple holidays for families with children, but of a very specific typology, which requiresad hoc organization: these are trips that generally bring together parents and one or two older children, aged 18 to 30, who perhaps already live alone, and sometimes also include grandparents", commented Eleonora Sasso, Operational Marketing Manager of CartOrange.
Why we like 3G travel
Family travel brings back the quality time at the center of the experience. In an often accelerated routine, being together in relaxation is an added value for everyone. The proposals suitable for adults allow you to appreciate slow times even more little details: a market where we would never have gone, the chat with the waiter who perhaps we would have snubbed and the break on an apparently anonymous bench capable of revealing a new soul of the city visited.
Plus, traveling with older adults can be convenient also from an economic point of view: by traveling together with their parents, the youngest have access to destinations and experiences that would otherwise be out of their reach.
Accessible travel for everyone
For a destination to be suitable for multigenerational holidays, it must be able to respond to different needs and tastes. There is the desire to be together, in a more or less comfortable way depending on your travel habits, but also the need to do specific experiences for all ages, and the proposals must be accessible for everyone. Traditionally, the villages cater for the whole family, with entertainment for all ages and outdoor activities and excursions for all tastes.
By bike on the Romagna Riviera
For example the Girasole Bike Experience it is a 191 km long itinerant route, to be done by bicycle or e-bike (which can be rented on site), in 3 stages, to discover the Romagna Riviera, from Lido di Spina to Riccione, staying overnight every day in a Family Camping Village Club del Sole different.
The most beautiful cruise
Even the cruise, in its more traditional solution, lends itself well to a multi-generation trip, but that Explore Journeys it is especially so. Connecting suites (78 in all), Nautilus club for children and teenagersand obviously targeted experiences in the various stage destinations. Even the accessories are designed for all ages, from slippers to hangers. For families traveling together, shared hubs are possible. Entertainment but also educational activities are dedicated to children, such as whale watching accompanied by stories from a marine biologist. For older children there are board games, billiards and new generation gaming consoles and technology tournaments as well as more scientific activities. The clubs are equipped for children from six months of age; It is dedicated to parents and grandparents only the Helios Pool & Bar.
Madrid, happiness for everyone
According to one research conducted by Holidu.it on all cities in Resonance's World's Best Cities and Euro Monitor's Top 100 City Destinations lists, as well as some additional cities, Madrid seems to be the best city for multigenerational travel. The Spanish capital scored well for several factors, ranking among the best cities for all generations. "For example, for lovers of Kitchen, Madrid is a great option as it is home to 125 restaurants featured in the Michelin Guide and offers the chance to try two of the world's top 100 national dishes: Gambas Al Ajillo (garlic prawns) and Paella de Mariscos (seafood paella ). Additionally, the city is very family-friendly – ​​scoring 4 out of 5 for this factor – and offers more than 800 five-star activities and over 150 museumsnot to mention the 4 sites considered by UNESCO World Heritage Site which will certainly not leave culture lovers indifferent."
Washington, 3G walk
And obviously there is this trend here, proposing ad hoc itineraries for three generations. Washington DC promotes a 3-day walking itinerary for all ages, which touches on the main monuments, suggesting stops at the most beautiful parks and curiosities or services even for the little ones. An example? "For your lunch break, immerse yourself in nature and art at the National Gallery of Art Sculpture Garden. This quiet spot along the National Mall is located right next to the National Museum of Natural History. Its Pavilion Café offers hot and cold sandwiches, soups, salads and children's meals. After eating, grandparents can enjoy the artwork while children sit by the fountain in the warmer months. For a special treat, visit in the winter season when the fountain transforms into an ice rink."
Colombia, the discovery
A new trend, second Cartorange, is represented by Colombia. "An increasingly popular destination – explains Eleonora Sasso – especially among young people who follow TV series like Narcos, but which also surprises parents. It is still relatively little known by Italian travellers: for a first approach you can start from Bogota, visit the Huila region and end the trip in Cartagena, all while discovering evidence of ancient civilizations and enjoying particular experiences such as visiting coffee plantations".
Adventures in the Family world
Traveling with parents and grandparents does not necessarily mean choosing an easy and close holiday. Adventures Around the World has created a real one of its own Family line, to bring together families ready to set off to discover the world. Adventures facilitated by a guide trained on site, and organized in stages and logistics, but with a minimum of freedom and adventure for the younger ones, who can find peers in the group. Adventures around the world starts with families towards five continents, with more or less long proposals: there are all the Greek islands, but also South Africa; there is Dubai and Lhasa, but also Thailand, Sri Lanka, India, the United States in various forms and South America. Even the basic shape, Adventure, welcomes several generations: from January to today they left five children under one year of age and three seniors aged 88.
Rent a house
A good solution if you are traveling with junior and senior relatives is certainly to rent a house, so that you can be comfortable with the bathrooms, the kitchen and autonomous in the spaces. The houses above Airbnb more welcoming, across all ages, are undoubtedly those that provide a space for play, internal or external, and relaxation areas for adults. Very beautiful, a Okinawain Japan, is the traditional hut house which can accommodate up to 10 people (with a two-story wooden house, with slide, in the children's room), with direct access to Mibaru beach.
There JACUZZI LUNA, in the Yucca Valley in California, is a living piece of art, capable of astonishing adults and children. The decor is stunning, there are various drink and relaxation areas, an outdoor swimming pool and Jacuzzi, billiards and bowling.
Or again, the family home in Navidad, Chile, is the ideal place to spend a family holiday full of relaxation and fun. While adults relax in the Finnish hydromassage tub, children can climb on the equipped wall. And then all together playing on the nearby beach and, when it's windy, flying kites!
Rototom Sunsplash, the inclusive festival
The Rototom Sunsplash it is the reference festival of reggae music and culture and gathers over 200 thousand people of all ages in Benicàssim, on the Spanish coast, more or less halfway between Barcelona and Valencia. Yes, go there to believe it (the 2024 dates are from 16 to 21 August): they participate and dance at the festival entire families with small children together with senior enthusiasts. Everything is organized to welcome an audience of all ages, so much so that the camping it has a family area and entrance to the festival is free up to 13 years old and for those over 65, each with a reserved queue to facilitate entry (children are given a bracelet on which to write down the companion's telephone number). Besides, since when does music have an age?
Source: Vanity Fair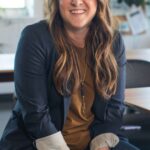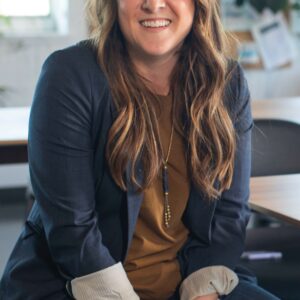 I'm Susan Karen, a professional writer and editor at World Stock Market. I specialize in Entertainment news, writing stories that keep readers informed on all the latest developments in the industry. With over five years of experience in creating engaging content and copywriting for various media outlets, I have grown to become an invaluable asset to any team.