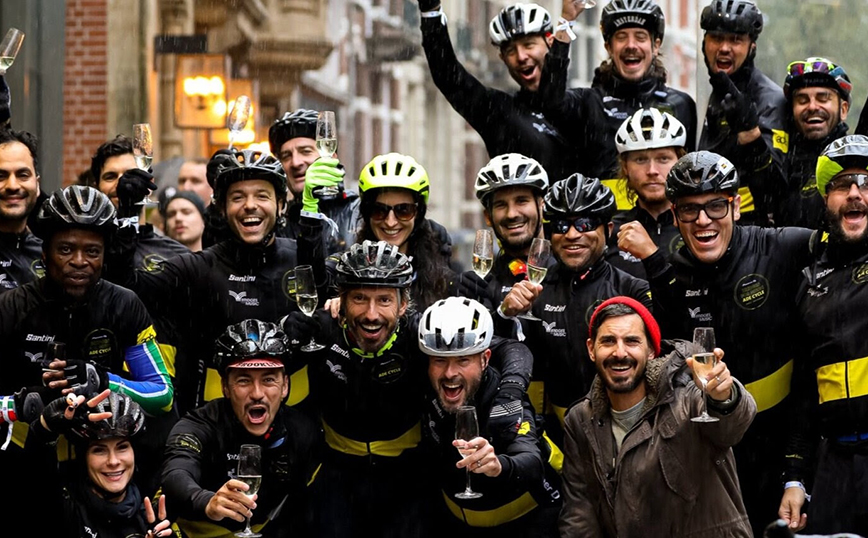 Musicians will travel over 300 miles from London to Amsterdam to raise financial aid for refugees affected by Russia's invasion of Ukraine.
The Bridges For Music organization (Bridges to Music) organizes the sixth edition of the annual charity bike ride with the final destination being the Amsterdam Dance Event Music Festival (ADE) held in October.
In collaboration with the non-governmental organization Choose Lovewhich supports refugees and displaced people will raise funds to provide humanitarian aid to Ukraine.
The cyclists will start from London on October 16 and after four days, on October 19, they will arrive in the Dutch capital.
The artists Msaki and Dope Saint Jude, as well as music industry executives from the SONOS Festival and record label Parlophone have signed up for the bike ride.
The five-day Electronic Music Conference and Festival, ADE is held every year in the Dutch capital.
Last year, due to the Covid-19 pandemic, the cycling route took place within Amsterdam. We are delighted to once again welcome cyclists across the border and to be able to help raise funds for both Bridges For Music and Choose Love, said Jan Willem van de Ven, director of ADE.
Source: News Beast