Raquelle Mussolini, a Rome city councilor with the "Brothers of Italy" and one of the Duce's granddaughters, said yesterday, Wednesday, that she will not be a candidate in the parliamentary elections on September 25 in order not to embarrass the "post-fascist" party of Georgia Meloni.
The 48-year-old daughter of dictator Benito Mussolini's pianist son Romano had garnered the most votes of any candidate in last year's municipal elections in the Italian capital. However, she told the Italian news agency ANSA that, although she was asked – not by the party anyway – she decided not to run because of her "uncomfortable" epithet, which would force the "Brothers of Italy" to be on the defensive time when Meloni condemns fascism again.
"If I were a candidate, the party would have to defend itself and it would be difficult," said the councilwoman, who is named after Benito Mussolini's wife.
Meloni last week sent a video to the foreign press in English, French and Spanish, in which she says the Italian right has long since "consigned fascism to history", with its "shameful anti-Jewish laws" and advocates that the "Brothers of Italy" have the same values ​​as the Conservatives of Britain, the Republicans of the USA and the Likud of Israel.
But she dismissed as irrelevant calls from rivals to drop the neo-fascist flame from her party's symbol.
According to opinion polls, 45-year-old Giorgia Meloni is the front-runner to become Italy's first woman and first "post-fascist" prime minister in the September 25 election.
Source: Capital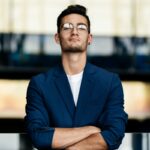 Donald-43Westbrook, a distinguished contributor at worldstockmarket, is celebrated for his exceptional prowess in article writing. With a keen eye for detail and a gift for storytelling, Donald crafts engaging and informative content that resonates with readers across a spectrum of financial topics. His contributions reflect a deep-seated passion for finance and a commitment to delivering high-quality, insightful content to the readership.