Former US President Donald Trump said he received advice from several people shortly after the 2020 election, but that it was his decision to promote the false claim that he won the presidency and try to overturn the results.
"It was my decision, but I listened to some people," Trump said on NBC's "Meet the Press" program in an interview on Sunday (17).
Trump has been indicted for his efforts to subvert the results of the 2020 US election. He has pleaded not guilty in all cases and denied any wrongdoing.
A central premise of Special Counsel Jack Smith's case, according to his indictment of the former president, is that Trump knew the election claims he was making were false after being told by close aides that he had lost, but released them anyway. any way to make them appear legitimate – all in the service of an alleged criminal conspiracy.
See also: Trump leads poll of voting intentions among Republicans to run for president
"I was listening to different people, and when I added it all up, the election was rigged," Trump told Kristen Welker in the interview, again defending the false claim as he seeks the Republican nomination for president in 2024.
"Do you know who I listen to? Myself. I saw what happened," Trump said.
The former president said he did not listen to his lawyers, who told him he lost the election because they were not respected.
"You hire them, you've never met these people, you get a recommendation, they end up being 'RINOs' (Republicans in name only) or they end up not being so good. In many cases, I did not respect them," Trump said.
"But I respected others. I respected many others who said the election was rigged."
After his electoral defeat, Trump tried several ways to overturn the election results. He pressured Georgia Secretary of State Brad Raffensperger and another official to "recalculate" the numbers and "find" enough votes to let him win.
The Trump campaign also attempted to install fake Republican voters in seven swing states.
The House select committee that investigated Trump's actions before the January 6, 2021 insurrection argued that evidence shows he actively worked to "transmit false Electoral College ballots to Congress and the National Archives" despite concerns among his lawyers that doing so could then be illegal.
"This evidence led to an absolute and direct conclusion: the central cause of January 6 was one man, former President Donald Trump, whom many others followed. None of the events of January 6 would have happened without him," the committee's final report states.
Smith's federal election interference investigation is one of four criminal cases against the former president. Trump faces four charges in Smith's case, including obstruction of an official proceeding and conspiracy to defraud the United States.
Trump was also charged in a wide-ranging indictment in Georgia, accusing him of being the head of a "criminal enterprise" to overturn the 2020 election.
(Zachary Cohen, from CNN contributed to this text)
Source: CNN Brasil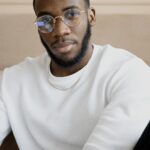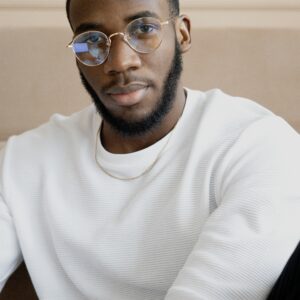 Bruce Belcher is a seasoned author with over 5 years of experience in world news. He writes for online news websites and provides in-depth analysis on the world stock market. Bruce is known for his insightful perspectives and commitment to keeping the public informed.