The girlfriend of Toguro , Nara Paraguaia used her social networks to share recent images of the bruises on her arm, caused by complications during the birth of her son, Gael.
Regarding the marks, days after being discharged, Nara explained that she still feels pain. "My arm is purple, green. Look how it is. Now it's beautiful, I confess. Really hurts! I can't stretch it, I'm at the stage where I can't stretch it all. It hurts too much to even hold Gael. That's why I almost didn't even show up in the first few days with Gael, because I was holding him with my right arm and with my left I couldn't even pick up the phone," she said.
The digital influencer also thanked her for the opportunity to be a mother by publishing images of her son. "Every day I look at him and think how blessed I am," she wrote.
Next, she detailed the hospitalization process. "When I was in the operating room, they tried to find my vein. But as I was hemorrhaging, the vein closed. They poked and didn't hit. I had to take it here in the aorta artery, and it stayed in my neck," she explained.
Nara also said that doctors performed an ultrasound to exclude the possibility of thrombosis. "Just wait for the inflammatory process to pass and the bruises to disappear," she said.
Birth complications
Nara Paraguaia was hospitalized on September 7th, in serious condition, after complications during the birth of the couple's son, little Gael. According to Toguro, she had her uterus removed and lost three liters of blood during childbirth.
"She discovered that the natural option wasn't going to happen, she didn't like the idea of ​​having a cesarean section, she had no option. Gael was born beautiful, strong and well-nourished, while Nara went through complications and is, at this point, in surgery (…) she lost her uterus, if she doesn't remove it, she would have no chance of surviving," wrote the influencer.
Hysterectomy is the surgical procedure to remove the uterus, which may also include removal of the cervix.
The surgery can be classified as partial or total, also called radical, explains gynecologist and obstetrician Andrea Grieco.
"Partial is when the upper part of the uterus is removed and the cervix is ​​preserved. The total is when we remove it from the upper part to the cervix", details gynecologist and obstetrician Larissa Cassiano.
Source: CNN Brasil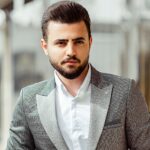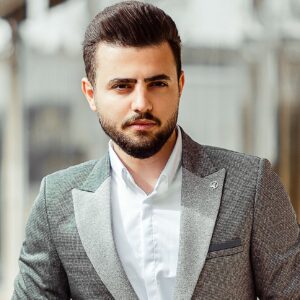 I'm Robert Neff, a professional writer and editor. I specialize in the entertainment section, providing up-to-date coverage on the latest developments in film, television and music. My work has been featured on World Stock Market and other prominent publications.