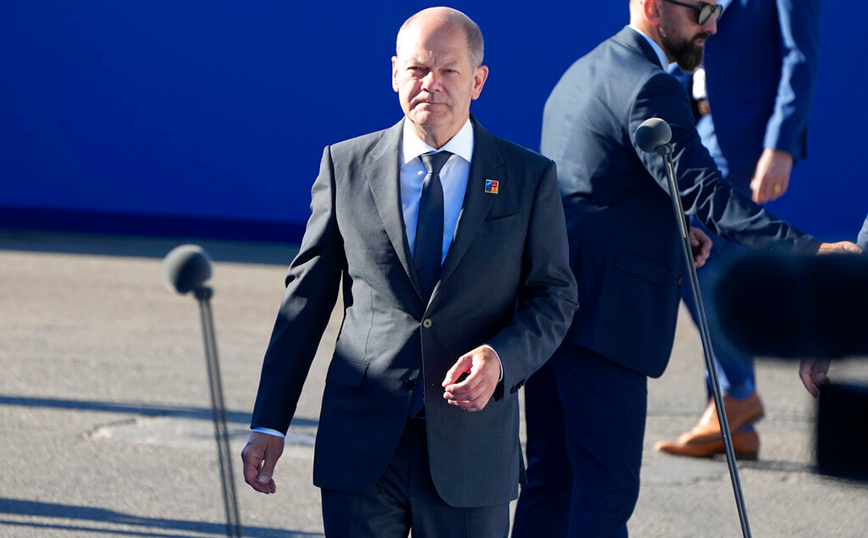 His allies NATO will continue to supply Ukraine with weapons to be able to to defend against Russia for as long as it takes, the German Chancellor said today from Madrid, Olaf Solts.
"It is good that the countries gathered here, as well as many others, are helping Ukraine to be able to defend itself – by providing financial means, humanitarian aid, but also providing weapons "Ukraine urgently needs it," Solz said as he approached the talks on the second day of the Atlantic Alliance summit in the Spanish capital.
"The message is: ito continue to do so – and to do so intensively – for as long as it takes for Ukraine to be able to defend itselfHe added.
The Prime Minister of Spain, Pedro Sanchezits host NATO Summit in Madrid, stated today that The Alliance sends a strong message to Vladimir Putin about the Russian invasion of Ukraine: "You will not win."
Earlier, the Spanish Prime Minister said that Russia will be declared a "key threat" to NATO in the context of the new strategic doctrine, from a strategic "partner" that was previously.
«[…] we have every reason to believe that right now The Alliance's commitment should be to the challenge it faces on the Ukrainian front. "We do not need any other img of instability within the Alliance and I believe this is something that all our partners understand," he said. Kyriakos Mitsotakiscoming to the RECINTO FERIAL IFEMA in Madrid, to take part in two-day work of the NATO Summit.
Source: News Beast