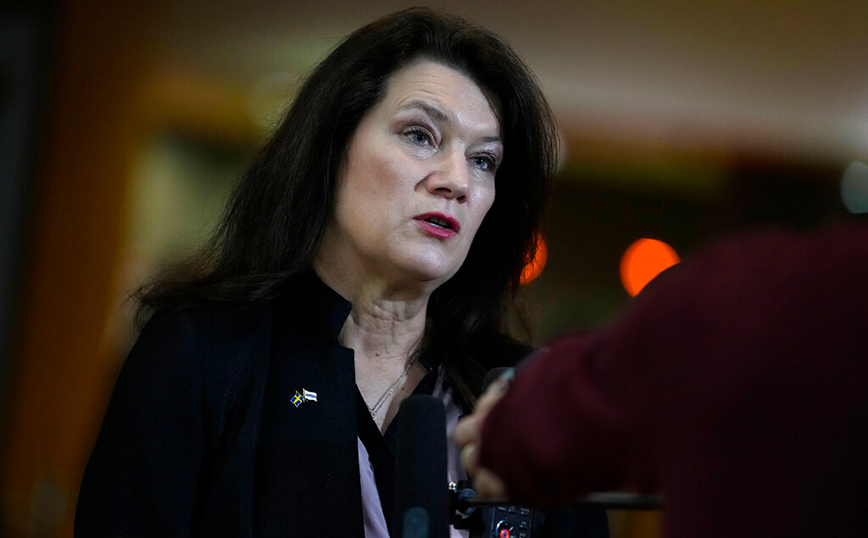 In its pursuit Sweden to carry out constructive progress in talks with Turkey concerning Ankara's objections Swedish Foreign Minister Anne Linde was quoted as saying by the Nordic country's request to join NATO. «Our request received widespread support among NATO members. "said the minister.
According to the Athenian News Agency, Finland and Sweden submitted a request to join NATO last month in response to Russian invasion of Ukrainehowever, are facing objections from Turkey, which accuses them of supporting and offering refuge to Kurdish fighters and other organizations that Ankara considers terrorist.
Objections have taken officials in Finland, Sweden and NATO by surprise and have reduced prospects. for rapid progress with membership applications before the NATO summit to be held later this month in Madrid.
«Our request received widespread support among NATO members. "said Linde, speaking to the Swedish parliament. "It's our ambition, in a constructive spirit, to make progress on the issues raised by Turkey ".
The Swedish minister added that there should be no doubt that Sweden is working with its allies against terrorism.
The Swedish government has survived a third motion of censure with the help of a lawmaker whose demands to support the Kurds in northern Syria could complicate NATO membership efforts, all of whose members must approve new members.
Ankara has also succeeded against the Swedish authorities because in 2019 they stopped arms exports to Turkey after the country launched a military operation in northern Syria.
Without directly referring to Turkey, Linde said that Sweden's membership in NATO could "change the conditions for arms exports within our national regulatory framework".
Source: News Beast