European gas prices are on course for a third weekly gain as continued worries about Russian supply raise the risk of shortages, Bloomberg reports.
Dutch natural gas futures, the European benchmark, are 5.9% higher this week, adding to last week's rise when Moscow cut supplies through the main Nord Stream pipeline to just 20% of capacity , citing maintenance issues.
However, Kremlin officials have said privately that the cuts are being made to pressure the European Union over sanctions against Russia, while Berlin has repeatedly said it sees no technical reasons for the reduced flows.
Dutch natural gas for September delivery was up 1.4% at 202.17 euros per megawatt hour.
The cuts are reverberating across Europe, reducing industrial output, pushing inflation to the highest level in decades and threatening to push major economies into recession.
The EU is racing to store natural gas for the winter, cut fuel consumption and boost LNG imports. The block has filled about 71% of its storage spaces, which has helped hold prices in recent days.
Declining flows from Russian pipelines to Europe have helped lift liquefied natural gas prices, raising costs for the EU and other major buyers, Morgan Stanley analysts said in a note. "With no easy path to meeting Europe's growing demand for LNG, we expect global prices to remain elevated and volatile," they said.
Since supplies through the Nord Stream pipeline fell last week, flows from Russia have remained steady. Shipment orders for transit through Ukraine, which initially indicated a possible drop on Friday, changed overnight to levels of the past two months.
One of Nord Stream's turbines — critical to boosting flows through the link — is still in Germany after repairs in Canada, amid a row over its return to Gazprom.
The Kremlin said on Thursday it would like to take the unit back, but the company needs documents proving it is not subject to international sanctions. Three more turbines, still in Russia and in need of maintenance, could be subject to the same risks of sanctions, according to Gazprom.
Traders also remain alert as several natural gas facilities crucial to Norway's supplies to the UK and mainland Europe are scheduled to begin seasonal maintenance next week. The works will add to the market tightness.
However, there is some better news for supply from elsewhere. A major US liquefied natural gas export terminal that was shut down this year after an explosion signaled this week that it could reopen in early October at near full capacity, which may bring relief to Europe.
Source: Capital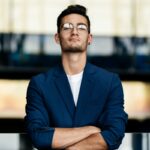 Donald-43Westbrook, a distinguished contributor at worldstockmarket, is celebrated for his exceptional prowess in article writing. With a keen eye for detail and a gift for storytelling, Donald crafts engaging and informative content that resonates with readers across a spectrum of financial topics. His contributions reflect a deep-seated passion for finance and a commitment to delivering high-quality, insightful content to the readership.