Are we in the "Fast and Furious" era of NCT 127? At least that's what some fans have been commenting on social media about the group's "질주 (2 Baddies)" comeback, released on September 15th.
With a "porsche" concept, the look reminded fans of the famous film franchise. The album, also called "2 Baddies", came out on the 16th of this month and is available on major streaming platforms.
In case you don't know NCT, it's a K-Pop group formed by SM Entertainment in 2016 and currently has 23 members. Seems like a lot, right? But it is worth mentioning that the boy band has four subunits: NCT 127, NCT U, NCT Dream and WayV.
This means that each subunit has its own concept and, depending on the project, they come into play. NCT 127, for example, is a fixed group with nine members that released the album "2 Baddies" this month.
127 is the longitude coordinate of Seoul, capital of South Korea, where K-Pop was born, hence the name. In an interview, Johnny, one of the members, said that "K-Pop started in Seoul, but we want to take our music to the whole world".
We spoke with NCT 127 about the new album and they also commented on the comparison to the movie franchise. Check out:
"질주 (2 Baddies)" was released almost a year after "Sticker", which was a huge hit. Do you expect the new album to be even bigger? What are you most excited about on this new album?
DOYOUNG: What we look forward to most has to do with music. To be honest, it's not up to us to break records or make a hit track. It depends on a lot of things, and really thanks to the love our fans show us. So it's not something we think about a lot. But we really made a comeback with a great song and we believe the fans are going to love it!
YUTA: It's great!
JOHNNY: Well, I don't think we're thinking about how we're going to be better or do better than "Sticker." I think we're all thinking about performing "2 Baddies" and just having fun with it because we all really love that song.
Why the name "질주 (2 Baddies)" and what is your favorite song on the album?
JOHNNY: Okay, so the meaning of "질주 (2 Baddies)" is to go really fast. I think the song tries to portray the feeling of moving on without really caring what other people are saying about you and stuff like that. So move on and keep moving towards your goal.
Do you have any curiosity about the behind the scenes of the production of this album? Did any funny situations happen?
JAEHYUN: While we were dancing, at times we could play and do some freestyle. And we had a lot of fun because I think that's the whole point of our performance of "질주 (2 Baddies)" – having fun! Also, in shooting the music video, we had a real car frame hanging from the roof moving back and forth and I think that had a big impact on the music video.
NCTzens loved the concept photos for "질주 (2 Baddies)". Some of them say that this is NCT 127's "Fast and Furious" era. Have you seen their comments about it?
DOYOUNG: "Fast and Furious"? I hope our music goes as well as the movie!
MARK: Yeah, but it really suits "Fast and the Furious" a lot. We talked about, you know, the acceleration of the NCT 127 and that really goes well with the Porsche concept. And "Fast and Furious", as you may already know, is very fast and furious. I feel like the connection we have with that energy is quite…
JOHNNY: Similar?
MARK: Yes, similar. So I can see why our fans wrote this in the comments and it's…
JAEHYUN: A good idea.
MARK: Yeah, that's a good idea!
For those who still don't know NCT 127, what song do you recommend being the first one they hear?
DOYOUNG: "질주 (2 Baddies)"!
YUTA: Yes, "질주 (2 Baddies)".
DOYOUNG: Because it will be one of NCT 127's representative tracks. That's why I want to recommend "질주 (2 Baddies)".
Check out the video interview:
Source: CNN Brasil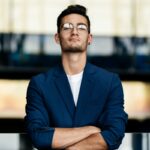 Donald-43Westbrook, a distinguished contributor at worldstockmarket, is celebrated for his exceptional prowess in article writing. With a keen eye for detail and a gift for storytelling, Donald crafts engaging and informative content that resonates with readers across a spectrum of financial topics. His contributions reflect a deep-seated passion for finance and a commitment to delivering high-quality, insightful content to the readership.