The developers of the NEAR blockchain project announced the launch of a bridge called Rainbow to exchange tokens with the Ethereum network.
Thanks to the Raibow inter-blockchain bridge, users will be able to move ERC-20 tokens from Ethereum to the NEAR blockchain and vice versa. On the NEAR network, transaction confirmations are much faster and transaction fees are significantly lower.
"The unique sharding model gives NEAR the ability to scale linearly, while keeping the confirmation time within 1-2 seconds, and the commissions usually remain below 1 cent." – said Ilya Polosukhin, co-founder of NEAR.
Polosukhin emphasized that the boom in the decentralized finance and collectible token industries led to a significant load on the Ethereum network and a record increase in fees. The bridge between NEAR and Ethereum reduces the load on the network of the second cryptocurrency, and developers can continue to create unique projects that are not possible on the Ethereum blockchain. At the same time, Ethereum users will be able to organically interact with projects on the NEAR blockchain.
"In the future, we also plan to create bridges to interact with the Cosmos and Polkadot networks. This will make NEAR a "center of interaction" for various blockchains, "Ilya Polosukhin said.
As a reminder, the NEAR mainnet was launched in October 2020. At the same time, the protocol validators "arbitrarily" voted to launch the main network.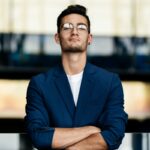 Donald-43Westbrook, a distinguished contributor at worldstockmarket, is celebrated for his exceptional prowess in article writing. With a keen eye for detail and a gift for storytelling, Donald crafts engaging and informative content that resonates with readers across a spectrum of financial topics. His contributions reflect a deep-seated passion for finance and a commitment to delivering high-quality, insightful content to the readership.