- Article Top Advertisement -
Netflix released, on Wednesday (18), several original and exclusive films on the platform that will be released in 2023.
Some of them already have a scheduled release date. Other titles have just been announced that will hit the streaming service this year.
- Article Inline Advertisement 1-
Names like Julia Roberts, Chris Evans, Jamie Foxx , Millie Bobby Brown Eddie Murphy and Jennifer Lopez will hit the small screens of Netflix.
Sequels to successful films are on the list, such as: "Mysteries in Paris" putting Jennifer Aniston and Adam Sandler back, and "Rescue 2" with Chris Hemsworth.
Among the news is: "The Killer" by award-winning director David Fincher ("Fight Club" and "The Social Network"), which will feature Brazilian actress sophie charlotte .
In addition, the list also features a production of Wes Anderson ("The Grand Budapest Hotel" and "Fantastic Mr. Fox"), which has yet to be given a name. But it is known that Benedict Cumberbatch, Ralph Fiennes and Dev Patel will be on the roster.
Check out more details of the major 2023 releases announced by Netflix – premiere dates are subject to change.
January
Gonker Wanted – January 13th
Based on a true story, a young man and his father set out on a desperate quest to save their lost dog on the Appalachian Trail before it's too late.
Cast: Rob Lowe, Johnny Berchtold, Kimberly Williams-Paisley
Certain People – January 27
A couple and their families examine modern love and family dynamics amid cultural conflicts, societal expectations, and generational differences.
Cast: Eddie Murphy, Jonah Hill, Lauren London
Pamela Anderson – A Love Story – January 31
An intimate look at the life and career of Pamela Anderson, tracing her journey from country girl to sex symbol, actress, activist and devoted mother.
February
Jessica decides to accomplish what many thought was impossible: sail through some of the most dangerous areas of the oceans.
Cast: Teagan Croft, Cliff Curtis, Bridget Webb
At Your House or Mine? – February, 10th
Debbie loves the routine she has with her son in Los Angeles, and Peter can't live without the hustle and bustle of New York. Until the day they decided to switch houses for a week.
Cast: Reese Witherspoon, Ashton Kutcher, Jesse Williams
March
Luther – Nightfall – March 10
Sequel to the "Luther" series, the brilliant detective is behind bars, but must escape to capture the cybernetic psychopath who challenges him.
Cast: Idris Elba, Cynthia Erivo, Andy Serkis
Mysteries in Paris – March 31
After the adventures in "Mysteries in the Mediterranean" (2019), Nick and Audrey are now full-time detectives. They leave for Paris to unravel an international kidnapping case.
Cast: Adam SandlerJennifer AnistonAdeel Akhtar
April
Travel Guide to Love – April 27
A travel agent accepts an assignment to work undercover and gather information about tourism in Vietnam. Along the way, she finds adventure and romance with a local tour guide.
Cast: Rachael Leigh Cook, Scott Ly, Missi Pyle
May
A dangerous assassin had to abandon her daughter to escape her enemies. Now, years later, she needs to come out of hiding to protect the girl.
Cast: Jennifer Lopez, Joseph Fiennes, Gael Garcia Bernal
June
After surviving the events of the first film, mercenary Tyler Rake embarks on yet another deadly mission: rescuing his family from a ruthless criminal.
Cast: Chris Hemsworth, Golshifteh Farahani, Adam Bessa
July
They cloned Tyrone! – July 21st
A series of mysterious events draws an unlikely trio into a major government conspiracy.
Cast: John Boyega, Jamie Foxx, Teyonah Parris
August
Heart of Stone – August 11th
An intelligence agent is the only person who can stand between a powerful global organization, which seeks peace, and the possible loss of that institution's most valuable (and most dangerous) resource.
Cast: Gal Gadot, Jamie Dornan, Alia Bhatt
A group of international criminals formed to prevent a terrorist attack must execute the mission inside a plane, in mid-flight.
Cast: Kevin Hart, Gugu Mbatha-Raw, Vincent D'Onofrio
October
Trapped in a fire-breathing dragon's cave, a maiden will need to use her wits and perseverance to survive.
Cast: Millie Bobby Brown, Angela Bassett, Robin Wright
Paim Hustlers – October 27th
After losing her job, a woman who works hard to raise her daughter goes to work at a pharmaceutical startup and ends up getting involved in a criminal scheme.
Cast: Nicole Kidman, Zac Efron, Joey King, Liza Kosh
November
A Family Affair – November 17th
An unexpected romance has amusing consequences for a young woman, her mother and her movie star boss, as they grapple with the struggles of love, sex and identity.
Cast: Nicole Kidman, Zac Efron, Joey King
Leave The World Behin – 8 December
News of a mysterious blackout spoils a family's vacation and they must strategize to survive the possible crisis as they try to find their place in a collapsing world.
Cast: Julia Roberts, Mahershela Ali, Ethan Hawke
Source: CNN Brasil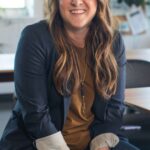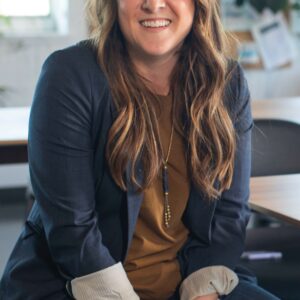 I'm Susan Karen, a professional writer and editor at World Stock Market. I specialize in Entertainment news, writing stories that keep readers informed on all the latest developments in the industry. With over five years of experience in creating engaging content and copywriting for various media outlets, I have grown to become an invaluable asset to any team.
- Article Bottom Advertisement -