New OPEC Secretary-General Haitham Al Ghais said on Wednesday that the highly influential oil cartel was not to blame for soaring inflation, blaming chronic underinvestment in the oil and gas industry.
"OPEC is not behind this price increase," stressed Al Gais, speaking to the US network CNBC.
"There are other factors beyond OPEC that are really behind the uptick we've seen in natural gas [και] in oil. Again, in my view, it's underinvestment — chronic underinvestment," he added.
"This is the harsh reality that people and policymakers need to wake up to. Once it is realized, I think we can start thinking about a solution. And the solution is very clear. OPEC has outlined it: invest, invest , invest," noted Al Ghais.
Earlier this year, Al Ghais, a Kuwaiti official, was appointed to a three-year term as OPEC secretary general. He succeeds Nigerian oil industry veteran Mohammed Barkido, who died aged 63 last month, days before leaving the agency.
The secretary-general's comments come shortly after the OPEC alliance and its partners, the bloc often referred to as OPEC+, were surprised when, at a meeting on August 3, they decided to increase production by just 100,000 barrels of crude per day from next month.
The cartel said the "severely limited availability of spare capacity" meant it needed to proceed with "great caution" in ramping up production.
The decision was seen as a snub to US President Joe Biden who, during a visit to OPEC's informal leader Saudi Arabia last month, had called on the bloc to pump more crude to help the US and the global economy. .
OPEC countries and their partners, led by Russia, have scheduled their next meeting on September 5.
OPEC's relationship with Russia is 'solid'
Asked whether OPEC, which produces about 40% of global oil production, should shoulder the blame for the rise in energy prices that is fueling inflation, Al Ghais said: "No, absolutely not. I mean it is all about".
"OPEC is playing its part and fulfilling its part of the mission. We are increasing production according to what we see and a gradual mechanism that has been very transparent … We are doing everything we can to bring the market back into balance, but there are economic factors that are completely beyond OPEC's control," he added.
Oil prices have fallen in recent weeks amid renewed concerns about a global recession and a softening demand outlook.
International Brent crude futures were trading at $92 a barrel on Wednesday morning, down about 0.4%, while U.S. West Texas Intermediate futures settled at $86.25 a barrel, more than 0 .3% lower.
Brent futures had climbed to nearly $128 a barrel in the days after Russia invaded Ukraine on Feb. 24 — part of a surge in prices seen across all types of energy that pushed inflation to multi-decade highs.
On the energy alliance's ties with Russia, a leading power among the bloc's external partners, Al Ghais said the cartel has a "solid" relationship with Moscow and has always sought to separate politics from its stabilization goals. purchase.
"First of all, if you look at the history, if I may, these kinds of challenges are not new to OPEC and the history of OPEC," Al Ghais said, referring to the Iran-Iraq war in the 1980s and the invasion of Kuwait in 1990.
"We always try in our meetings to separate the politics and political aspects from what we do in terms of managing the market balance and in terms of what we do as OPEC+, I think our methodology is clear," he continued.
"Russia's leadership in support of the statement of cooperation has been clear since day one, since 2017. The relationship is solid in terms of market management."
Asked if that meant he trusted Russia, Al Ghais replied: "Yes."
Who is Al Ghais?
A well-known OPEC figure, Al Ghais' career in the global oil industry spans 30 years of activity.
He has been an adviser to six Kuwaiti oil ministers on oil market developments in recent years and has previously been a leading member of the Kuwaiti delegation to OPEC meetings.
Al Ghais served as the head of Kuwait's delegation to OPEC from 2017 to 2021 and was also a member of the group's Internal Audit Committee.
Source: Capital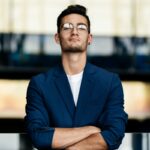 Donald-43Westbrook, a distinguished contributor at worldstockmarket, is celebrated for his exceptional prowess in article writing. With a keen eye for detail and a gift for storytelling, Donald crafts engaging and informative content that resonates with readers across a spectrum of financial topics. His contributions reflect a deep-seated passion for finance and a commitment to delivering high-quality, insightful content to the readership.