Successor of throne now that the Queen Elizabeth died and his father, Charles, became king, o prince william has increased his royal duties after his brother Harry and uncle Andrew abdicated royal titles for different reasons.
William grew keenly aware of his future obligations with Charles's reign inevitably being shorter than that of his mother Elizabeth.
And as the new king ages, William will have a much stronger public presence preparing for his later role as king, as Robert Hazell, a professor at University College London, says.
"William will need to shoulder a greater burden, so I have no doubt that he will take on an ever-increasing share of royal responsibilities," he told AFP.
William, 40, has so far managed to keep his private life out of the public eye, taking on political and military duties and dealing with the three children he has with his wife Kate Middletonroles that have proven popular with the people.
The couple, known as the Duke and Duchess of Cambridge, are now called the Duke and Duchess of Cornwall after the Queen's death.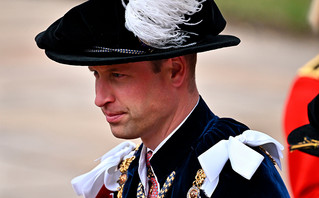 During the lockdown due to the pandemic, William had stated that together with Kate they had taken on the school obligations of their two eldest children, George and Charlotte, and helped them with the difficulties they faced with maths.
Since Queen Elizabeth's health began to decline, William's role has been strengthened: his brother Harry stepped down from his royal duties and their uncle Prince Andrew lost his privileges due to his involvement in a sexual assault scandal in the US.
Source: News Beast