The source has published new live photos of the Huawei Nova 9 and Nova 9 Pro smartphones in the hands of the user. These new items are to be presented at the event, which will be held on September 23rd.
According to reports, the Huawei Nova 9 will support a 66W charger, while the older model will ship with a 100W charger. Both models will run the HamonyOS 2.0 operating system.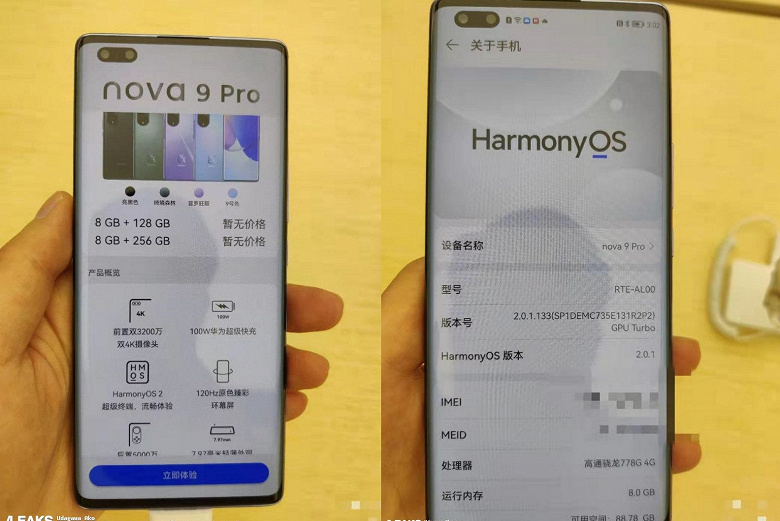 Photos confirm that the Huawei Nova 9 will have a single front camera hole at the top center of the screen, while the Huawei Nova 9 Pro has a dual front camera. On the back of the phones is an oval camera module that houses four image sensors.
Huawei Nova 9 will receive a 6.57-inch OLED screen, a 32-megapixel front camera, a 4300 mAh battery, and the Nova 9 will receive a Snapdragon 778G single-chip system. The Huawei Nova 9 Pro will feature a 6.72-inch FHD + OLED display, a 32MP dual selfie camera, a 4,000mAh battery and the same platform. Both models will receive a main camera with sensors of 50, 8, 2 and 2 megapixels.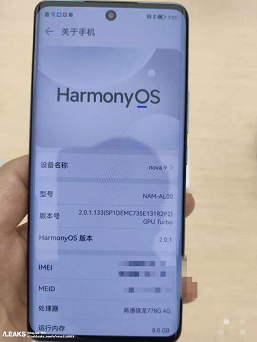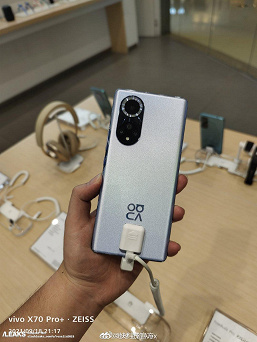 The source who posted the photos has nearly three hundred leaks and a 70% confidence rating.
.