The new iPhone 15 Pro lineup offers the typical array of new features designed to persuade customers to buy the new model: they're increasingly thinner compared to last year's. The new cameras are professional grade and the switch to USB-C charging promises to make your life easier.
But one new feature easily stands out: the Action Button.
Apple has adapted its physical mute button on the side of its high-end models into a more customizable tool, allowing users to perform various commands, from recording a voice memo and taking a photo to turning on the flashlight.
The button can also be programmed to launch any app or shortcut, essentially turning it into a remote control or launchpad for getting quick access to something you want on demand.
Since Apple's iPhone 15 event at its headquarters in Cupertino, California, I've used it to load a variety of apps in a single tap, including CNN, Amazon and Instagram. It's certain that the Action Button will become a viable feature for anyone who revisits an app repeatedly throughout the day.
But it also has the potential to become an even more powerful tool; You can program it to play your favorite playlist, turn on the smart lights in your living room, or use it to open your garage door.
You can even turn it into a dedicated button to call mom. It builds on iOS's existing offering of ready-made or custom shortcuts, and Apple is encouraging developers to create other unique shortcuts that other users can activate in the Action Button.
The change is subtle, but it's one of the few noticeable tweaks to the iPhone's design this year. The Action Button is about the same size as the existing button, and users still hold it down to toggle between muting and activating the ringer. Commands are accompanied by visual feedback from the Dynamic Island bar — which houses alerts and notifications at the top of the screen.
The Action Button update, along with changes to the phone's charging and camera systems, comes as Apple seeks to give consumers more reasons to upgrade their iPhones.
Last month, Apple sales fell for the third consecutive quarter. iPhone revenue was US$39.7 billion (R$193.25 billion at current prices) in the quarter, marking a decline of approximately 2% year over year, as people update their devices less frequently.
Another selling point to splurge on for the iPhone 15 Pro or iPhone 15 Pro Max: The phones come with a titanium case — the same alloy used to build the Rover Perseverance — making them what Apple calls the thinnest and take models to this day.
How it works
To program the Action Button, iPhone 15 Pro users can visit the button section in Settings, navigate and select from a series of features — such as flashlight or camera. By choosing the shortcuts option, however, users can dig through their list of previously established apps or commands.
Once set, there's a slight learning curve after years of getting into the habit of using the physical button to turn the volume on and off. For this reason, it may take a while for some of the iPhone faithful to change the way they use the device.
The Action Button isn't entirely new; the company unveiled it last year on the Apple Watch Ultra. Apple told CNN who was inspired to bring it to the iPhone after hearing anecdotes from users who said they always leave their phone on silent, making that button essentially useless. Considering that iPhone usage has changed a lot since the iPhone launched 16 years ago, revisiting a landmark feature like the mute button was just a matter of time, according to the company.
Mixed reception
Ramon Llamas, director at market research firm IDC, believes last week's announcement is just the first step in making the Action Button more dynamic.
"I would like to think that the Action Button could be a little more expanded, like one click takes you to a resource; two clicks takes you to something else and three clicks takes you to something else," Llamas said. "But I think that would be it. More than that, you run the risk of launching the wrong app, like Wordle, at the wrong time (when you need your camera most)," he said.
It's also a strategic way for Apple to make the most of the device's already tight space, according to Llamas. Annette Zimmerman, vice president analyst at market research firm Gartner, agrees, noting that "having a button to do exactly one thing is not really progressive in an age where everything has multifunctionality and can be programmed."
While it's unclear whether the Action Button will reach more devices in the future, Apple continues its quest to create a uniform ecosystem for its consumers. Likewise, the company is adding a Double Tap feature that lets people use a finger feature to control the Apple Watch, just months after showing off a similar gesture on its upcoming Vision Pro mixed reality headset.
For now, iPhone 15 Pro users will enjoy playing around with the new Action Button. While the feature alone might convince you to switch iPhones, the move to universal charging, a faster processor, and advanced camera features make it It's a solid package, especially if you haven't upgraded in recent years.
Source: CNN Brasil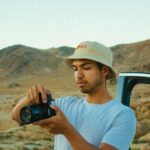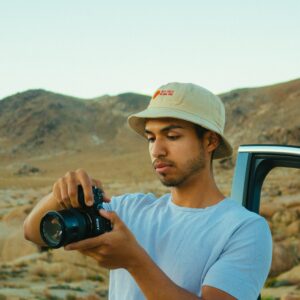 Charles Grill is a tech-savvy writer with over 3 years of experience in the field. He writes on a variety of technology-related topics and has a strong focus on the latest advancements in the industry. He is connected with several online news websites and is currently contributing to a technology-focused platform.