New sanctions against Belarus against the backdrop of the immigration crisis on the border with Poland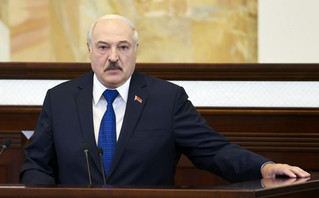 New package of sanctions against Belarus is expected to be adopted today, Monday (15/11) by its Foreign Ministers The European Union, after new escalation of intensity in the last week due to the large increase in the flow of migrants and refugees to the borders of the countries of its eastern wing.
In particular, the main target of the sanctions will be the company Belavia, the Belarusian national air carrier. It will be about fifth package of measures after the August 2020 presidential election, the result of which was challenged by the Belarusian opposition, alleging fraud. Belavia will be in the spotlight for its alleged role in transfer of refugees and migrants to Minsk, from where they lead to the borders with Poland, Lithuania and Latvia, three of the 27 EU member states.
Thousands of migrants trapped on Belarus-Poland border in increasingly difficult conditions: turned into apple of diplomatic row Alexander Lukashenko and the European Union, which does not recognize him as the legitimate head of state, according to the APE-MPE.
What is the EU planning – The gap with the President of Belarus
On Saturday, A group of about 50 migrants managed to fence off and wandered for several hours in Polish territory, until its members were arrested by border guards. They were transported straight back, across the border with Belarus.
European officials have been discussing sanctions against Belarus for several days. The process drew attention to that Almost 50% of Belavia's fleet is owned by aircraft rental companies based in Ireland. Following the current barrage of sanctions, it is not ruled out that new ones will begin to be prepared, the sixth in a row, diplomatic sources told the German Agency. The same sources also downgraded it Mr Lukashenko threatens to cut off Russian gas supplies to EU.
The European Union has been accusing Mr Lukashenko for months of trying to create a crisis issuing visas to immigrants and refugees and then sending them to Europe, in an attempt to avenge the European sanctions imposed by Brussels on his government for suppressing the Belarusian opposition after the 2020 presidential election. European officials call the way the Belarusian president is acting a "hybrid threat".