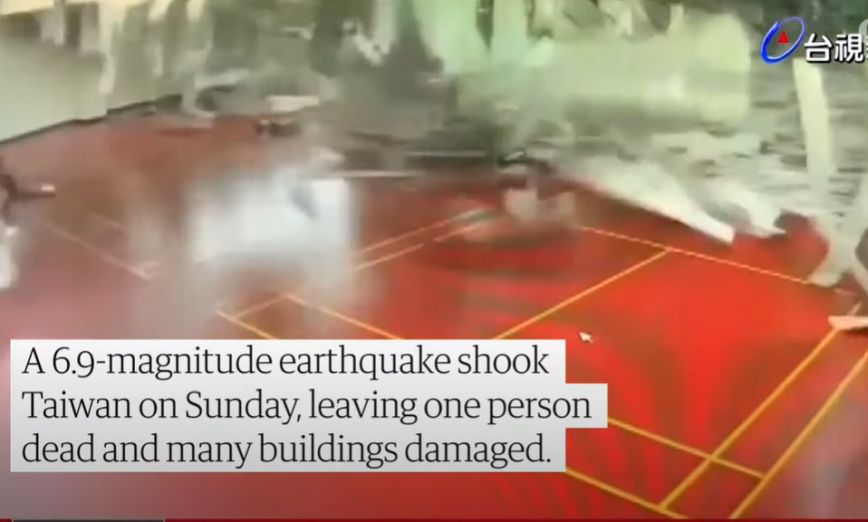 A 5.7-magnitude earthquake shook its eastern Hualien County Taiwan this morning, according to the China Seismological Network Center (CENC). The focal depth of the earthquake was 10 kilometers, according to the same img. The Euro-Mediterranean Seismological Center (EMSC) calculated for its part a little earlier that the seismic tremor was 5.6 degrees and that it was completely superficial, with a focal depth of 2 kilometers.
Follow the powerful earthquake of 6.8 degrees which hit the sparsely populated southeastern part of Taiwan yesterday Sunday, resulting derailing trains, collapsing a retail store and trapping hundreds of people on mountain roads due to landslides. The US Geological Survey (USGS) estimated that yesterday's earthquake had a magnitude of 7.2.
The tally of victims published by the fire brigade on the island speaks of one dead and 146 injured. Four people were rescued from the debris of the shop that collapsed in the municipality of Iouli, as reported by international agencies and relayed by the Athens News Agency.
Another strong earthquake, measuring 6.4, hit the island on Saturday.
Taiwan sits above the point where two tectonic plates intersect, and strong earthquakes are common on the island. More than 100 people were killed by an earthquake in the southern part of the country in 2016, while a 7.3-magnitude earthquake killed more than 2,400 Taiwanese in 1999.

Source: News Beast