- Article Top Advertisement -
Its prime minister New Zealand, Jacinda Ardernannounced today (19/1) that he will step down next month – no later than February 7 – after more than five years in power.
- Article Inline Advertisement 1-
"For me, it's about time," Ms Ardern, 42, summed up during a press conference at a Labor event. "I just don't have the energy for another four years," he clarified.
Jacinda Ardern became prime minister of a coalition government in 2017, aged 37, before leading the Labor party to an electoral victory and an outright majority in New Zealand's parliament three years later.
But of late she has seen her and her party's popularity fall in the polls, with elections due later this year. Today, he announced that they will be organized on October 14.
One of the world's youngest heads of government, only the second to become a mother while in office, she made the surprise announcement at her first press conference in 2023.
In her first public appearance since parliament began its month-long summer recess, Ms Ardern explained she hoped to use the break to find the energy she needed to continue governing. "But I wasn't in a position to do it," he added.
She clarified that until the October elections, she will continue to perform her duties in the parliament.
He emphasized that he is not leaving because "I believe we cannot win the next elections, but because I believe we can, and how we will do it."
Labor will vote to elect their new leader by Sunday.
Mrs. Ardern's deputy prime minister and finance minister, Grant Robertson, announced at the same time that he would not be a candidate to succeed her.
The outgoing Prime Minister assured that there is no hidden reason behind her departure.
"I am human. We give what we can for as long as we can, and then it's time. And for me, it's time," he noted. "Becoming prime minister is the greatest honor of my life and I want to thank New Zealanders for the privilege of leading the country for five and a half years," he continued. But with "privilege comes responsibility, including the responsibility to know when you are a person fit to rule and when you are not."
In addition to the crises of real estate, child poverty, climate change, the outgoing prime minister had to deal with the deadly terrorist act in Christchurch, the volcanic eruption, the new corona virus pandemic, the consequent financial crisis. Power came at a "big" personal cost, he admitted. "I know what this job takes, and I know I don't have enough fuel left in the tank to do it right. It is so simple".
"As for my time in office, I hope that I will leave New Zealanders with the belief that you can have kindness but also strength, compassion but also determination, optimism but also absolute concentration. That you can be a special kind of leader: your own."
Source: News Beast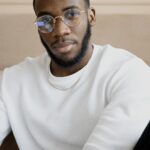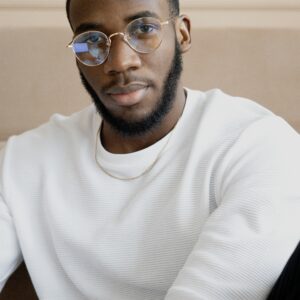 Bruce Belcher is a seasoned author with over 5 years of experience in world news. He writes for online news websites and provides in-depth analysis on the world stock market. Bruce is known for his insightful perspectives and commitment to keeping the public informed.
- Article Bottom Advertisement -