Who saw A teamDomenico Procacci's series that tells the story of the Italian team that won the Davis Cup in 1976, or has read any of his interviews, knows that Nicola Pietrangeli He doesn't mince his words and doesn't forget anything. It was like this at thirty years old and it is like this today when the first great Italian tennis player turns ninety: an adventurous life that began in Africa, passed through courts all over the world, one, in Rome, already bears his name, dotted with great loves and friendships.
His biography, just published by Sperling&Kupfer, is entitled If it rains, we postpone. As it was done in tennis before the courts were covered. As Pietrangeli has always done and, like every tennis player, he knows well that there's always another ball to play too. And he also hopes so for death as he told the Messenger. «My funeral, in a thousand years, will be held at the Pietrangeli stadium. First of all, because there is parking, then because there are three thousand seats. I'm sorry that I won't be able to attend, to see who is coming and who isn't coming. In case it rains, in fact, we could postpone it, placing the coffin in the underpass. I'm still deciding on the music, though My way on the way out it wouldn't be bad." And the song is confirmation that Nicola Pietrangeli, prince by birth, frequenter of the high world, sublime tennis player in singles and doubles, has always done everything his way.
Here are ten things you can't help but know about the most successful Italian tennis player ever.
The nobility
In the passport he is Nicola Chirinsky Pietrangeli, born in Tunis in 1933, his mother is a Russian noblewoman. He told Corriere della Sera what he said. «Grandfather Michele, who was from a small village near L'Aquila, emigrated. One day, suddenly, he takes a ship and lands in Tunis to work as a bricklayer. He buys a wheelbarrow, two wheelbarrows, a horse, becomes a builder. In Fiuggi he meets a Neapolitan lady, he marries her. In North Africa they have five children, including Giulio, my father. When I was born, dad had not yet married Anna, daughter of the Tsarist Colonel Alexis von Yourgens, who had escaped from the Russian war and was already married to a count. Few people know it but in my passport I am Nicola Chirinsky Pietrangeli. Native speaker of French and Russian. When I arrived in Rome I didn't speak a word of Italian."
The father
A wealthy entrepreneur in Tunisia, Italy, after the war he was tasked with recovering French soldiers for burial. Then wealth with the sale of the Lacoste brand in Italy. From 1952 to 1978 he had exclusive representation in Italy. «He went to René Lacoste, the Crocodile, one of the four musketeers who had led French tennis to win everything. It was a crazy boom. A t-shirt cost 2,800 lire."
Languages
Pietrangeli speaks four languages, in addition to French and Russian, also English and Italian which he never studied and learned by speaking. His first friends upon returning to Italy called him Er Francia, due to his accent. He said he prayed in Russian to make his opponent make mistakes sometimes on the pitch.
Football
Before tennis came football. He was playing in the youth teams of Lazio, when he decided to sell him to Viterbese, he definitively opted for tennis at the Parioli tennis club whose custodian was Ascenzio Panatta, the father of that Adriano, known to all as Ascenzietto at the club, which would have taken away the title of Italian champion in 1970.
My way
«How many times have I heard myself say: "Of course, if you had trained seriously you would have won more!". And I coldly replied: "Yes! But if you knew how much less fun I would have had…". Nicola Pietrangeli was honored by Rainier of Monaco and is a friend of the current prince, Albert. The beautiful world was his home. Among his friends Marcello Mastroianni, Virna Lisi, Sean Connery, Charlton Heston. «I have made my twenty years of tennis a splendid parenthesis of my life. And even if the rest of the world has always maintained that I have never worked, my firm reply is only one: I impersonated Pietrangeli. And, come on, admit it: I didn't do it that badly."
Women and betrayals
Susanna Artero, whom he met when he was 21 and she was 18, was his wife and is the mother of his three children: Marco, Filippo and Giorgio. She has two grandchildren. He has always had a reputation as a playboy, but he has also been betrayed. From last spring's interview with Repubblica: «The others sewed the playboy suit on me, forcing it a bit. But women, as we know, like uniforms: and in my white uniform on a red or green background, I must admit, I had an advantage." The most famous of the stories is the one with Licia Colò who was thirty years younger. «With Licia I thought it would be the definitive story. Just think that for her sake I moved to live in Casal Palocco: very nice, for goodness sake, but for someone like me used to northern Rome, it was a great proof of love." No betrayal in this case. «On the other hand, my wife Susanna and then Lorenza actually put the horns on me. Paola on the other hand, with whom I recently broke up, I don't think so." His wife cheated on him with a younger man. He spares her nothing. «I have been paying her alimony for 40 years. What do I have to do? Susanna never got up before midday." She says he cheated on her only once during the four major affairs of her life, but she doesn't deny dating several of her. She doesn't draw Viagra and remembers the hottest night of her life in Venice.
Cats
There is a historic photo of his cat inside the Davis Cup salad bowl. Now there is Pupina 2. Of Pupino 1, the eyeless cat taken together with Licia Colò and who died at the age of 20, there are the ashes inside the silver cup won at the Monte Carlo Tournament.
The records
Among Italians he is the only one to have won four Slam titles and to have played in seven finals. He has
triumphed at the Rome Internationals twice. Before Matteo Berrettini was a finalist in 2021, it was the Italian who reached the furthest on London grass, the semi-final. He is the tennis player with the highest number of matches played in the Davis Cup, 164 matches, and who set the world record with 120 victories. He played in two finals and then won as captain in 1976. He is the only Italian, together with the journalist Gianni Clerici, to have been inducted into the International Tennis Hall of Fame. Don't ask him who the greatest Italian tennis player of all time is. He will tell you that just count.
The controversies
The biggest is the one about the dismissal from the team Davis Cup, with which, as a non-playing captain, he had won in 1976 in Chile. That's how he tells it. «In 1978 the gang of four organized a plot to send me away. For the record, the previous year we had reached the final. Yet, after a first and second place, the reward was a kick in the butt. We didn't speak to each other for five years. Everyone has their own character with its own ego. I've been doing Pietrangeli my whole life and it wasn't that bad for me. The truth is that they were four excellent players, divided on everything. Panatta and Bertolucci always kept to themselves. Barazzutti and Zugarelli, ditto. I was the glue, so much so that after my dismissal they were eliminated in the first round, when Adriano let himself be beaten by a Hungarian waiter."
Chile
September 11, 2023 is Nicola Pietrangeli's 90th birthday and the fiftieth anniversary of Pinochet's coup in Chile. If there is any merit, in addition to the trophies won, it is that of having brought the team to play that team in Chile against everyone's will. Politics wanted them at home, he took them to Santiago to win Italy's only Davis Cup. He has said several times that it is the only merit that he does not share with anyone. Rest assured, Prince Chirinsky doesn't mince his words.
Source: Vanity Fair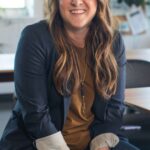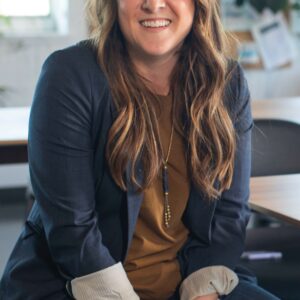 I'm Susan Karen, a professional writer and editor at World Stock Market. I specialize in Entertainment news, writing stories that keep readers informed on all the latest developments in the industry. With over five years of experience in creating engaging content and copywriting for various media outlets, I have grown to become an invaluable asset to any team.