With schools and public institutions closed, authorities in the southern Indian state of Kerala are trying to contain the spread of the deadly Nipah virus in the country. To date, two people have died in the region due to contamination. Three other patients, two adults and one child, are hospitalized after positive results.
Nipah is a zoonotic virus, that is, it is transmitted from animals to humans, according to the World Health Organization (WHO). Infection can also occur after eating contaminated food or directly between people.
"We are testing humans (…) and at the same time, experts are collecting fluid samples from forest areas that could be the focus of the spread," Veena George, state health minister, told Reuters.
According to authorities, nearly 800 people were tested in the last 48 hours in Kerala's Kozhikode district.
"We are in a phase of hypervigilance and detection," said George, reporting that 77 people have been identified as being at high risk of infection.
In addition, samples of bat urine, animal excrement and fruit remains were also collected in Maruthonkara, the village where the first victim lived.
The village is located next to a 121-hectare forest that is home to several species of bats. In the first outbreak in the region, in 2018, these frugivorous animals — which feed mainly on fruits — tested positive for Nipah.
What are the symptoms?
According to information from the WHO, human infections with the Nipah virus range from asymptomatic infection to acute respiratory infection — when the lungs become unable to supply sufficient oxygen to the body — and fatal encephalitis, an inflammation of the brain.
Initial symptoms include fever, headache, muscle pain, vomiting and sore throat.
The infected person may still experience dizziness, drowsiness, altered consciousness and neurological signs that indicate acute encephalitis. There are also reports of patients with atypical pneumonia and severe respiratory problems, including acute respiratory distress.
In severe cases of the disease, encephalitis and convulsions occur, which can progress to coma within 24 to 48 hours.
Although most people who survive acute encephalitis recover completely, about 20% of patients acquire residual neurological sequelae.
How lethal is the infection?
The fatality rate is estimated at 40% to 75%, which may vary depending on the outbreak.
In the first outbreak in India in 2018, 21 of 23 infected people died. In the two other outbreaks that devastated the country, in 2019 and 2021, two people died.
In the world, the first time the virus was identified was in 1999, during an outbreak of the disease among pig farmers and other people in close contact with animals in Malaysia and Singapore.
What is the treatment?
For now, there are no specific medications or vaccines for Nipah virus infection.
The guidance is that supportive care be used to treat serious respiratory and neurological complications.
See too
VIDEO – India closes schools and races to contain deadly virus outbreak
*With information from Rhea Mogul, CNN, and Reuters
Source: CNN Brasil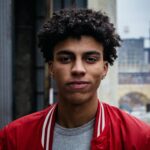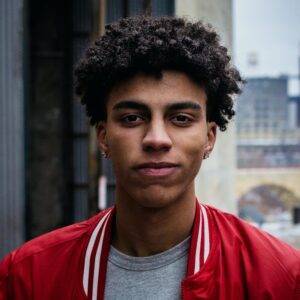 I am an experienced journalist and writer with a career in the news industry. My focus is on covering Top News stories for World Stock Market, where I provide comprehensive analysis and commentary on markets around the world. I have expertise in writing both long-form articles and shorter pieces that deliver timely, relevant updates to readers.