- Article Top Advertisement -
To date, all new generation video cards from NVIDIA are aimed at fairly wealthy gamers and enthusiasts – the manufacturer stubbornly refuses to release affordable models, trying to squeeze the maximum money out of users who are hungry for graphics accelerators during the mining period. However, according to insider information, the green team is still working on a more affordable graphics card in the RTX 40 line – we are talking about the RTX 4060 Ti model, which should go on sale for about $ 500. That's just a breakthrough in performance, as in the case of the RTX 4090, you should not expect – the possibility of new items at the level of the RTX 3070.
Insider kopite7kimi, who previously predicted the cost of the new RTX 40 series graphics cards and all the characteristics of the RTX 4090 and RTX 4080 to the nearest dollar, stated on his social networks that the performance of the upcoming RTX 4060 Ti graphics card is on par with the previous generation RTX 3070 model However, it is worth immediately clarifying that we are talking about "pure" performance in benchmarks, because the new product will support DLSS 3 and in gaming tasks it will show much more FPS than a video card from the previous model range. And this sounds quite logical, because NVIDIA has always worked according to this scheme – the new generation video card is on the same level as the previous generation model, which is one step higher in the lineup.
- Article Inline Advertisement 1-
While this may seem like great news to some, it's actually a depressing situation. The essence of the problem lies in the fact that the estimated retail price of the RTX 4060 Ti is $499 – exactly for this price the RTX 3070 is also sold. That's only if gamers can really buy a past-generation video card for $499 (there are options from partner companies and for a smaller amount ), then buying an RTX 4060 Ti for $ 499 will not work with all your desire – now there is a shortage, because of which the real price of new products is always 30-40% higher than indicated on the NVIDIA website. This means that a graphics card that should be affordable will actually sell for around $600-$700.
Yes, there will be a situation in which an outdated video card with the same performance costs 200-300 dollars cheaper than a new one. Moreover, now if you want, you can find a model RTX 3080 for $ 700, which, of course, does not support DLSS 3, but has enough performance to not even think about buying an RTX 4060 Ti. How exactly NVIDIA plans to sell a new video card to an audience of gamers who can count, with all these variables, is not entirely clear at the moment.
Source: Trash Box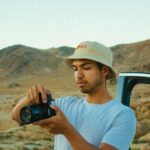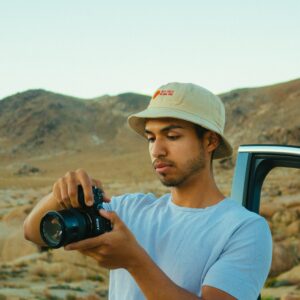 Charles Grill is a tech-savvy writer with over 3 years of experience in the field. He writes on a variety of technology-related topics and has a strong focus on the latest advancements in the industry. He is connected with several online news websites and is currently contributing to a technology-focused platform.
- Article Bottom Advertisement -