Housework is complicated, tiring and rarely recognized. This is well known to Twitter user @Miss Potkin, who grew tired of her family not appreciating her efforts to maintain a sparkling and comfortable home for everyone.
Due to this, the woman carried out an unconventional experiment but with such satisfactory results that more than one girl should put it into practice. She decided to spend 72 hours without lifting a spoon and the result is a "bomb" of emotions and shared responsibilities.
@Miss Potkin got tired of cooking, washing and cleaning her house without pay, and we don't mean money, but a "thank you" or extra help. So she stopped doing all her housework for 72 hours and sat back to watch dishes pile up in the sink, clothes spill onto the floor, the bathroom get dirty, and no one did anything about it.
Potkin documented the whole process and said how bad it felt to see her house in a mess, but she was not about to give in, as this was her way of making herself heard. However, the more hours passed, the dirtier the house got, the bathroom ran out of toilet paper, there were empty shampoo bottles taking up unnecessary space, and no one was picking up a sock. The worst part came when her husband put all the dishes in the sink into the dishwasher, which he never turned on.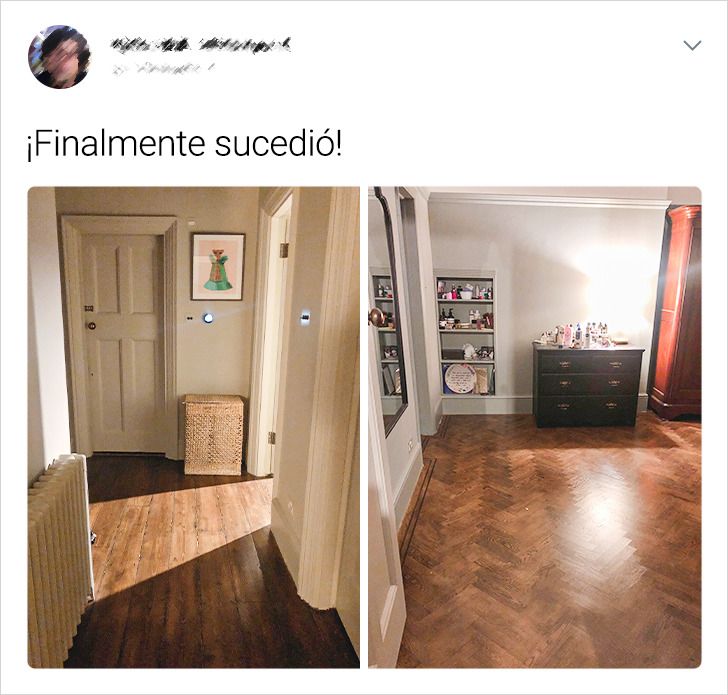 Despite being desperate, Potkins continued with her plan and then the results came: Her husband turned on the dishwasher and put the dishes in their place, refilled the bathrooms with toilet paper and even picked up the clothes and cleaned the floor. All without her having to say a single word.
In the end, her husband and son saw and understood how important the work she did was and were even aware that they should do their bit, because at the end of the day, it is the place where everyone lives.
We keep our houses tidy out of love. We make the food, we set the table and we fill the air with the scent of roses and fresh clothes for love. Love is patient, but it is also very tired, because it works 14 hours a day.