Having a XV-year party is the illusion of hundreds or perhaps thousands of girls, who spend days planning every detail of their big event, because they want to look beautiful and be the center of attention. Unfortunately, not all parties go as planned and Jessica knows that, originally from Tamaulipas, Mexico, who was planted by all her guests on her special day.
Seeing herself alone on her birthday, Jessica felt bad and burst into tears. Then Yuli Pinedo appreciated, a worker at the party room who asked what was happening and when she found out the situation, she used social networks to ask the community to attend the place. The result was a wave of generosity and empathy that is already sweeping the internet.
Jessica, with the help and effort of her parents, had rented a huge party room. In addition, the banquet was ready and his chamberlains waited for the moment to dance by his side. However, the hours passed and the guests did not arrive.
The quinceañera burst into tears when she saw herself alone and a local employee identified as Yuli Pinedo approached Jessica's mother to ask her what was happening.
I approached the mother and asked her what was wrong. The girl was sad because people had not come and I said: 'Well, what do you need, what is the solution for Jessica to be happy' and she said: 'Well people'; So I thought: if you want people, then right now we are going to bring you people.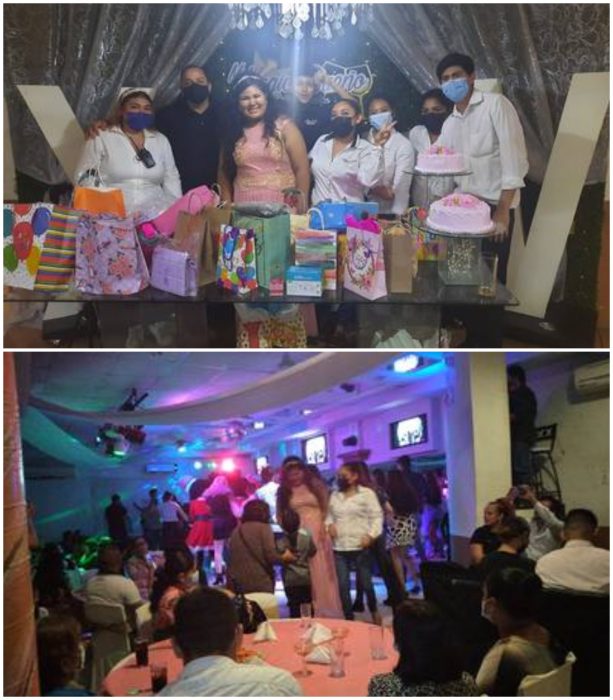 Girls or boys, a charity. We invited you to Jessica's quinceañera, she's very sad, no people came. Come and have fun, your presence will make a girl happy with illusions.
The response was immediate and in less than an hour, the party room was filled with good-hearted people, who even brought gifts for the celebrant. A traditional band and comedians also arrived at the place, who were in charge of giving the event a fun touch.
In the end, Jessica had the party that she had dreamed of so much and although she did not know most of her guests, they will always remain in her heart. This proves to us once again that there are more of us good and that the internet has a special magic. Congratulations Jessica!