"Remembrances come and go / Unintentionally warm me / They are my heritage, what's left of you." Amor and saudade, such human feelings, are mixed up in the lyrics of "Minha Herança", written when Marília Mendonça he was only 12 years old.
Youth didn't make it any less profound: a woman, a backwoodswoman, she immersed herself with a veteran's intimacy in the Brazilian soul. An early career and artistic journey, tragically ended in a plane crash this Friday afternoon (5), leaving the most painful of sufferings at the tables of loners and infidels.
A CNN spoke with researchers and fans to try to scale the size of the Universe Marília Mendonça. Universe, yes, because it is a superlative phenomenon: it made the most watched live on YouTube of all time, last year (3.3 million simultaneous views); Brazil's most heard artist on Spotify in the last two years; Latin Grammy winner; 38.7 million followers on Instagram and a legion of fans who filled squares of surprise, women who were empowered and many love stories (or not) packed by the young woman from Goiás.
The singer's first interview, when she went from songwriter to performer, was with blogger Marcus Bernardes (known as Marcão Blognejo) who maintains one of the main portals on the country on the internet. It is he who remembers that "Minha Herança", composed when she was only 12 years old, was the first song recorded by another country duo. "The most impressive thing was always the maturity, you see this song of love, saudade, made by a child. And from then on, she started to speak the language of the people, with everyday themes: infidelity, drinking, late nights. Always with great maturity", reports Marcão to CNN.
A comet in the history of Brazilian music that dialogues with its predecessors. Researcher Chris Fuscaldo, who last year defended a doctoral thesis in Literature on the trajectory of female composers, identifies in Marília Mendonça the continuity of the work of Roberta Miranda, the Queen of the Sertanejo. "She broke barriers, and like Marília, she was first recorded by male singers", recalls Chris, who says that the idea that Brazil is a country of female singers is a "legend". "Women are less than 8% of copyright collectors. We are not a country of singers", she emphasizes.
In a market dominated by men, Marília loomed large. He was successful, wealthy and subverted the predominantly male logic of Brazilian music: in place of the man who suffers, separates, drinks, betrays, loves and loves, he gave way to their feelings. "Marília's work dialogues with women who had no one to dialogue with. She tears up the verb saying what a lot of women wanted to say", emphasizes Chris Fuscaldo.
The empowerment of women highlighted by the researcher translates into a musical movement — "feminejo" — to define the generation of women interpreters of country music. Marcão Blognejo, however, disagrees with the term. "I think it reduces what they did a little bit. They are professional women who composed for men before becoming interpreters. It's much more than just singing", he asserts, listing Matheus and Kauan, Wesley Safadão and Cristiano Araújo as some of the singers of his success.
Milton Nascimento and Fernando Brant sang that "every artist has to go where the people are". And even that, Marília Mendonça subverted: without warning, it was in various capitals of the country with free concerts, which took thousands to the city squares, to launch new music. The 2018 project impressed music researcher Lucas Prata Fortes. "This project literally took her to every corner of the country. She was a singer who worked from the base categories, as a child, and sang about love and its pains with a lot of knowledge of the facts", she stresses.
Multiple and intense, Marília Mendonça left a child, still a baby. He will certainly hear many stories from his mother, among them the one that he will remember that Caetano Veloso had paid him homage in a song released a few days before the accident. "I don't think I can believe it," the Bahian wrote on Twitter, hours after his death.
Nobody can, Caetano, and "no one will suffer alone", as Marília sang all over Brazil: "everyone will suffer".
Reference: CNN Brasil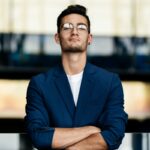 Donald-43Westbrook, a distinguished contributor at worldstockmarket, is celebrated for his exceptional prowess in article writing. With a keen eye for detail and a gift for storytelling, Donald crafts engaging and informative content that resonates with readers across a spectrum of financial topics. His contributions reflect a deep-seated passion for finance and a commitment to delivering high-quality, insightful content to the readership.