North Korea launched its first operational "tactical nuclear attack submarine" and sent it to the fleet that patrols the waters between the Korean peninsula and Japan. The information was confirmed by the country's state press this Friday (8).
Submarine No. 841 — named Hero Kim Kun Ok, in honor of a North Korean historical figure — will be one of North Korea's main "underwater offensive means of the naval force," leader Kim Jong Un said at the ceremony launch on Wednesday (6).
Analysts said the ship appears to be a modified Soviet-era Romeo-class submarine, which North Korea acquired from China in the 1970s and began producing domestically. According to them, its design, with 10 launch tube hatches, showed that it was probably armed with ballistic missiles and cruise missiles.
Such weapons will not add much value to the nation's more robust land-based nuclear forces because the aging submarines used as the core of the new design are relatively noisy, slow and have limited range, meaning they may not survive a war as long, he said. Vann Van Diepen, former US government weapons expert.
"When this thing is fielded, it will be quite vulnerable to Allied anti-submarine warfare," he said. "So I think from a hard-nosed military standpoint, it doesn't make a lot of sense."
South Korea's military said the submarine did not appear ready for normal operations and that there were signs that North Korea was trying to exaggerate its capabilities.
Shin Seung-ki, a researcher at the Korea Institute for Defense Analysis (KIDA), warned that it is not possible to guarantee that South Korea and the United States will detect and destroy submerged submarines.
"It is evident that North Korea has significantly expanded and strengthened the operational capabilities of its naval forces compared to before," he said.
At the launching ceremony, Kim said arming the Navy with nuclear weapons was an urgent task and promised more underwater and surface ships equipped with tactical nuclear weapons, KCNA news agency reported.
"The submarine launching ceremony marked the beginning of a new chapter in strengthening the DPRK's naval strength," KCNA said, using the initials of the country's official name, the Democratic People's Republic of Korea.
North Korea plans to transform other existing submarines into nuclear-armed vessels and accelerate its effort to eventually build nuclear-powered submarines, Kim said.
"Achieving rapid development of our naval forces is a priority that cannot be delayed, given recent aggressive moves and military acts by enemies," the North Korean leader said in a speech, apparently referring to the United States and South Korea. South.
North Korea's nuclear weapons and ballistic missile programs are prohibited by United Nations Security Council resolutions, and the submarine launch drew condemnation from South Korea and Japan.
"North Korea's military activity poses a more serious and imminent threat to our country's security than ever before," said Japanese Chief Cabinet Secretary Hirokazu Matsuno.
Nuclear attack submarine
The designation as a "tactical" submarine suggests that it does not carry submarine-launched ballistic missiles (SLBM) that can reach the U.S. mainland, but rather smaller short-range SLBMs or submarine-launched cruise missiles (SLCM) capable of reaching Korea South, Japan, or other regional targets, said Choi Il, a retired South Korean submarine captain.
The rear part of the submarine's sail — the turret that projects from the top of the hull — was enlarged and 10 vertical launch tubes, 4 large and 6 small, were installed, probably for SLBMs and SLCMs, he said.
North Korea has tested SLBMs and SLCMs.
Shin said it can take a year or more to evaluate a new ship at sea, so immediate deployment may be limited.
It is unclear whether North Korea has fully developed the miniaturized nuclear warheads needed for such missiles. Analysts say improving smaller warheads would likely be a key objective if the country resumes nuclear testing.
North Korea has about 20 Romeo-class submarines, powered by diesel-electric engines and obsolete by modern standards, with most other countries operating them only as training ships.
Analysts first detected signs that at least one new submarine was being built in 2016, and in 2019 state media showed Kim inspecting a previously unreported submarine built under "his special attention" that would operate off the east coast.
North Korea has a large fleet of submarines, but only the experimental ballistic missile submarine 8.24 Yongung (Hero of August 24) is known to have fired a missile.
Video: Kim Jong-Un plans meeting with Vladimir Putin
The launch ceremony comes as North Korea marks the 75th anniversary of its founding on Saturday, and follows reports that Kim plans to travel to Russia this month to meet with President Vladimir Putin to discuss the arms supply to Moscow.
South Korean President Yoon Suk Yeol met on Thursday (7) with Chinese Premier Li Qiang in Jakarta and called on Beijing to do more, as a member of the UN Security Council, to confront the nuclear threat from North Korea.
See also: Moscow does not comment on meeting between Kim Jong-Un and Putin
With additional reporting by Ju-min Park and Hyun Young Yi in Seoul and Kiyoshi Takenaka in Tokyo; edited by Leslie Adler, Sandra Maler, Jonathan Oatis and Gerry Doyle
Source: CNN Brasil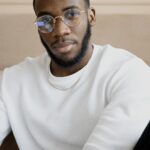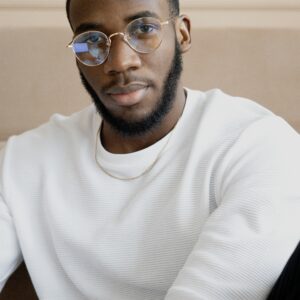 Bruce Belcher is a seasoned author with over 5 years of experience in world news. He writes for online news websites and provides in-depth analysis on the world stock market. Bruce is known for his insightful perspectives and commitment to keeping the public informed.