North Korea today launched an intercontinental ballistic missile (ICBM), which landed in the waters off Japannew episode of the record-breaking series of weapons tests in recent weeks, when Seoul, Tokyo and Washington say another nuclear weapon test by Pyongyang is imminent, first since 2017.
South Korea's National Defense General Staff "detected a ballistic missile estimated to be of long range" and launched "at around 10:15" (local time; 03:15 GMT) from Pyongyang's Sunan region "in the direction of the East Sea". , or Sea of ​​Japan.
Tokyo announced that the missile covered a distance of about 1,000 kilometers and that the Japanese armed forces did not attempt to destroy it in flight. Japanese Defense Minister Yasukazu Hamada said it reached a maximum altitude of 6,000km, suggesting it was an "ICBM-class ballistic missile", although other details were "under analysis".
"The ballistic missile launched by North Korea appears to have landed in our EEZ, west of Hokkaido"of the large island in the northern part of the Japanese archipelago, Japanese Prime Minister Fumio Kishida emphasized for his part.
It is not the first time a North Korean missile has landed in Japan's EEZ, in other words the maritime area that stretches up to 200 nautical miles (370 km) from a country's coast, between national and international waters.
"We have certainly lodged a strong protest against North Korea, which is repeating its provocations with unprecedented frequency," Mr Kishida said.
For his part, South Korean President Yoon Sok-gil said he would make an effort to have a coordinated response to the new missile test after his meeting with Spanish Prime Minister Pedro Sanchez.
On November 3, North Korea had already launched an ICBM, but that test had failed, according to Seoul and Tokyo. Pyongyang broke a moratorium it unilaterally declared in 2017 on testing such long-range weapons in March.
It is the second North Korean missile test in as many days. A few hours earlier, the country's foreign ministry declared that it would react "savagely" to the strengthening of the alliance between Seoul, Tokyo and Washington.
The USA, the South Korea and Japan have in recent months stepped up their joint military high schools, with the three states citing the "threat" of North Korea. Pyongyang sees the high schools as rehearsals for an invasion of its territory to topple the regime of Kim Jong Un.
During a meeting on Tuesday on the sidelines of the G20 in Bali, US President Joe Biden tried to persuade his Chinese counterpart Xi Jinping to mediate in order for North Korea to stop its escalation and not proceed with a nuclear weapon test, as it is said here and months as Washington and Seoul prepare to do.
Mr Biden, his South Korean counterpart Yun and Mr Kishida also said on Sunday that there would be a "strong and severe" response if North Korea went ahead with the test, which would be the first since 2017 and the seventh in its history. .
According to the North Korean Foreign Ministry, the strengthening of the alliance between Seoul, Tokyo and Washington introduces "the situation on the Korean peninsula into an unpredictable phase".
The more Washington tries to strengthen this alliance, the tougher North Korea's "military response" will be.
In early November, North Korea launched an unprecedented missile launch, one of which landed near South Korean territorial waters for the first time since the end of the Korean War in 1953. President Yun denounced a "de facto invasion" of South Korean territory.
There were 23 missile launches by North Korea on November 2 alone, more than in all of 2017, when Kim Jong Un and then US President Donald Trump exchanged threats of nuclear war.
In September and October, Pyongyang also carried out a series of launches, including an intermediate-range ballistic missile (IRBM) that flew over the Japan for the first time in five years.
Pyongyang justified the show of force in early November by citing "aggressive and provocative behavior" by Seoul and Washington, which went ahead with the largest joint air drills in their history, which included "invisible" fighters and strategic bombers.
The Biden administration argues that North Korea, which by virtue of UN Security Council resolutions theoretically has no right to develop and test ballistic missiles, is encouraged because it has a chance of not facing any new sanctions from the Security Council due to its division. as China and Russia block any US initiative to that end.
Source: News Beast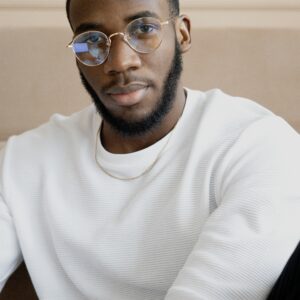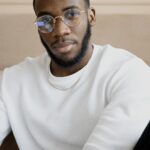 I am a journalist and author who works for World Stock Market. I have written about the stock market for years and I love it.