North Korea: Six more deaths from "fever" and 233,000 with symptoms of infection – The country seems to be based on antibiotics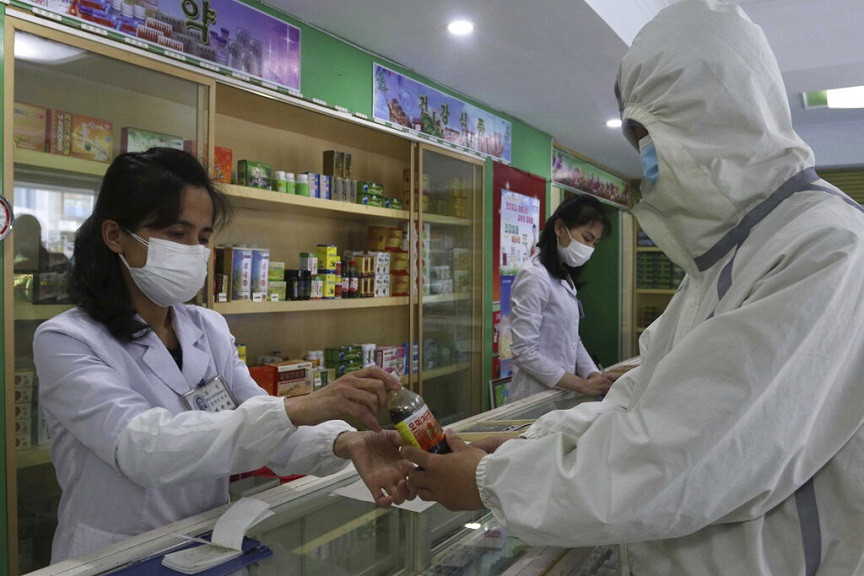 Its leader North Korean Kim Jong Un stigmatized the "immaturity" shown by officials of the state mechanism in dealing with of the first officially confirmed outbreak of the new coronavirus pandemic in the isolated countryblaming officials for shortcomings and inaction, as the cases multiply, state media reported today.
Its principles North Korea they still found out six deaths from "fever", while another 232,880 people showed symptoms of infection, listed the state news agency KCNA. It did not say whether or how many of the patients were confirmed to be infected with SARS-CoV-2, or whether the deaths were due to complications. COVID-19as the country does not have the means to conduct mass examinations.
North Korea's health system ranked 193rd out of a total of 195 countries in a study by Johns Hopkins University last year.
From the first official admission of the outbreak of the pandemic, last week – attributed to a sub-variation of Omicron -, North Korea has recorded 62 deaths out of a total of 1.72 million people who have developed a "fever".
North Korea has not vaccinated its population for COVID-19, has no cure for the infection and appears to be based on antibiotics. Some scientists do not hide that they are worried about the possibility of a new variant of SARS-CoV-2 in the country.
Presiding over an Extraordinary Meeting of the Politburo of the Workers' Party of Korea, Mr Kim denounced state mechanism 'immaturity' 'in dealing with crisis'which magnifies the "complexity and suffering" of the population, at a time when "time equals life", broadcast today KCNA.
The World Health Organization expressed yesterday Concerned about pandemic development in North Korea, re-proposing aid, sending vaccines, drugs, medical supplies.
«WHO is deeply concerned about the risk of COVID-19 spreading further across the country, especially as the population is unvaccinated and there are many people with underlying diseases. "They are at risk of developing a severe form of the infection," said Tandros leader Antanom Gebreses during a news conference in Geneva.
It is unknown at this time what he will do after leaving the post. WHERE for assistance. Dr. Tetros admitted yesterday that the WHO is not able to do anything but wait.
Source: News Beast