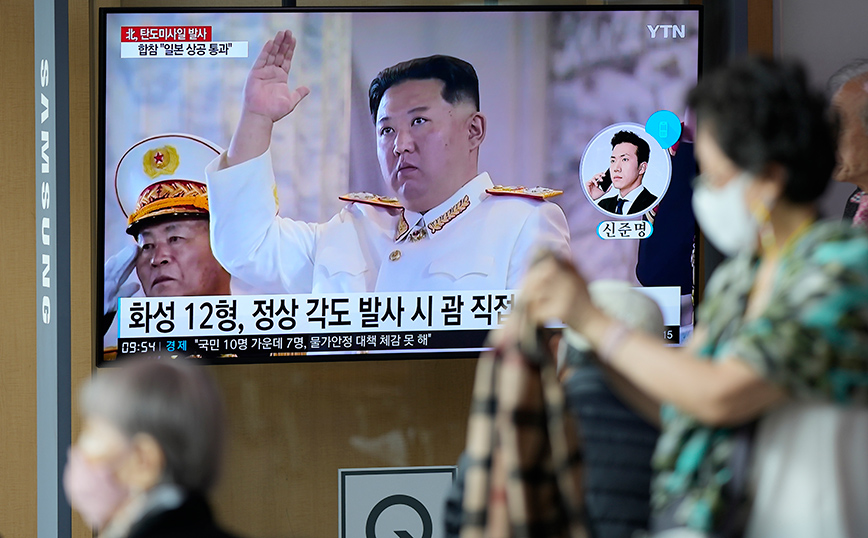 The foreign minister of USAAnthony Blinken, and his counterparts Japan and her South Korea they "strongly condemned" the launch of a ballistic missile by North Korea that passed over Japan, says a representative of the US State Department in a statement today.
The foreign ministers of the three countries also condemned North Korea's defiance of multiple Security Council resolutions and deeply destabilizing consequences that this has for the regionnotes the representative of the US Department of State Ned Price in the announcement he issued.
Blinken, as reported by APE-MPE, emphasized that the US commitment to the defense of South Korea and Japan remains "unwavering" and reaffirmed the importance of close trilateral cooperation to lead toto "account for its unacceptable behavior" by Pyongyang, is added to the notice.
The ballistic missile, which led to the alarm being declared and the residents of parts of Japan being called to seek shelter, fell into the Pacific Ocean, the Japanese government announced, without mentioning casualties or damage.
The launch resulted in a rare activation of the J-Alert system, warning of which appeared on the screens of NHK public television, urging residents of northern and northeastern sectors of Japan to seek shelter.
The missile attack warning system was activated at 07:29 (01:29). The update broadcast by NHK said: "North Korea appears to have launched a missile. Hurry to find shelter in buildings or underground". Some train services were stopped. About 30 minutes later, Prime Minister Kishida's office said via Twitter that "North Korean missile may have flown over Japan".
It is the first time in five years that North Korea has fired a missile that passed over Japan. Tokyo estimated that it was an intercontinental ballistic missile (ICBM) test. In his remarks, South Korean President Yun spoke of an intermediate-range ballistic missile (IRBM).
Japanese government spokesman Matsuno said North Korea's actions are threatening "the peace and security of Japan, the region and the international community and pose a serious challenge to the entire international community".

Source: News Beast