Violence against women in Mexico continues to increase and become much more alarming for everyone. That is why more and more people join the movement "Not one more!", in order to eradicate the disappearance of women and femicides in the country.
A celebrity who recently raised her voice to ask for justice was the singer Danna Paola, who during her presentation at the Tecate Emblema Festival that took place in Mexico City, and with the names of the disappeared women in Mexico as a background, asked justice for the famous case of the death of Debanhi Escobar.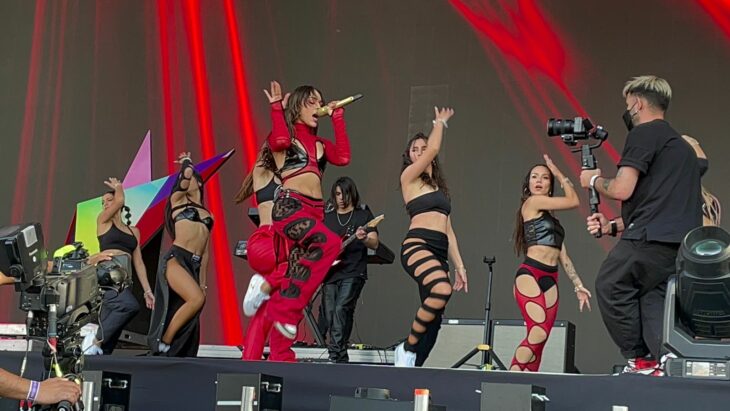 The death of Debanhi, the 18-year-old girl who was reported missing and 13 days later was found dead in a motel cistern in Nuevo León, ceased to be a local case to become a national problem, for which millions of people They ask for justice.
That was how, based on that unfortunate fact, the interpreter of shut upshowed her support and sisterhood with the women, because at the end of her interpretation of the aforementioned song, Danna Paola gave a message asking for justice for Debanhi's death, while on the screen they put the phrase #justiciaparaDebanhi, followed by "NOT ONE MORE ".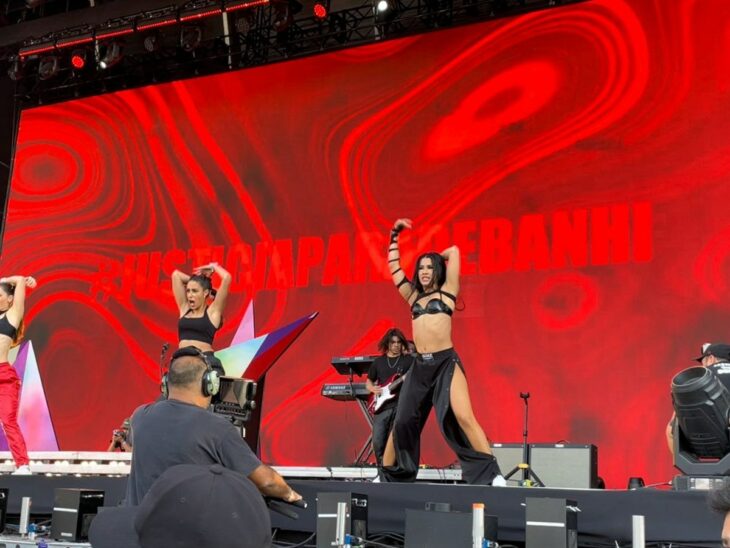 At the end of her speech about the young woman from Monterrey, with tears in her eyes, the singer told the audience that being an adult is complicated. So, to lighten the moment and change the mood, she sang her famous song a world of candywhich was applauded and chanted by the entire public.
Even before they began their performance, a list of names in red was projected onto the stage screens; It was the names of the women who are missing in Mexico, followed by giant letters with the phrase "NI UNA MÁS".
#NiUnaMás | 🔴 During the music festival #TecateEmblemDanna Paola raised her voice to ask for justice for Debanhi Escobar.

▶️: Jimena Campuzano. pic.twitter.com/diH4tcvl63

— Excelsior (@Excelsior) May 14, 2022
It should be noted that this is not the first time that the singer has raised her voice on this subject, since on more than one occasion she has said that her song shut up It was written especially as a manifestation of justice against gender violence.
The Show of the interpreter of Notoriety not only showed his support for women, but with the interpretation of ordinary love while projecting a rainbow-colored flag, he also stated that he is in favor of the LGBTQ+ community.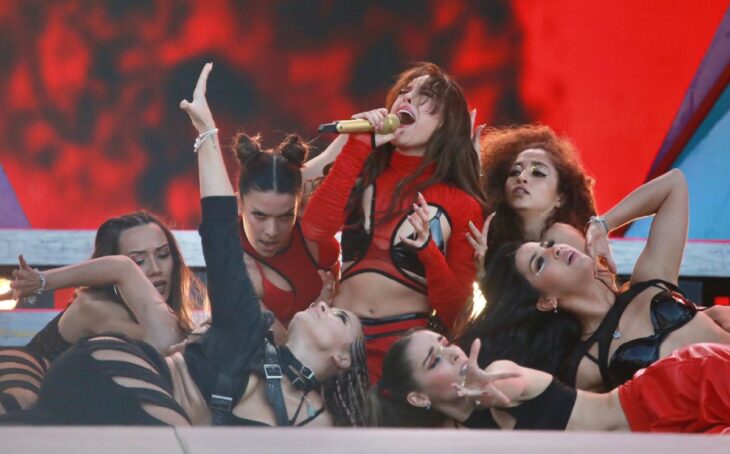 Not only did the attendees applaud Danna Paola's act of solidarity, but messages of congratulations to the singer also rained down on social networks for the messages sent in her presentation on the stage of the Hermanos Rodríguez Autodrome.

Source: Okchicas