Residents of Brazilian capitals and the Federal District increased the time spent leisurely on cell phones, computers or tablets (group called CCT) from 1.7 to 2 hours a day, between 2016 and 2021. stable over the period (from 2.3 to 2.2 hours a day).
The data are from a survey by the Graduate Program in Public Health at the Faculty of Medicine at the Federal University of Minas Gerais (UFMG), coordinated by Professor Rafael Moreira Claro. The results were published in the American Journal of Health Promotion.
The researchers also identified an increase in the frequency of adults spending three or more hours a day on CCT, considered prolonged time, which increased from 19.9% ​​to 25.5%. The study highlights that the increase in screen time was relevant in all sociodemographic groups, with prolonged use being more intense in the younger group (18 to 34 years old), women and people with 9 to 11 years of study.
Currently, screen time is the greatest expression of sedentary behavior and, therefore, is associated with several adverse health outcomes, especially related to Chronic Noncommunicable Diseases (NCDs).
Evidence has shown that longer sedentary behavior is associated with increased mortality from all causes, mortality and incidence of cardiovascular disease, in addition to the incidence of type 2 diabetes.
"We analyzed sedentary behavior because it is a central theme on the global Public Health agenda, and because discretionary screen time, especially during leisure, is a possibility for people to choose. It is very important that we monitor screen time as a health surveillance action, in order to support the elaboration of guidelines and the development of public policies to reduce sedentary behavior", says researcher Pollyanna Costa Cardoso from UFMG and doctoral student of the program, in communicated.
The number of hours considered prolonged leisure use of screens is still under discussion among the scientific community. The researcher explains that the so-called cutoff point (3 hours a day) used in the study has been suggested as more appropriate due to its association with negative health outcomes, particularly all-cause mortality among adults.
Data were collected by telephone, through the System for Surveillance of Risk and Protection Factors for Chronic Diseases by Telephone Survey (Vigitel). There were more than 265,000 interviews between 2016 and 2021. Respondents were aged 18 or over.
Most temporal trend studies available on this topic are from high-income countries, which highlights the need for further scientific research in the area in Brazil.
Eye health risks
Excessive use of equipment such as cell phones, tablets and computers can cause damage ranging from eye health to children's cognitive development. According to the Brazilian Society of Pediatrics (SBP), the recommended daily use time varies according to age, being restricted to use by children under two years old.
According to doctor Sérgio Fernandes, member of the Brazilian Society of Ophthalmology, intense exposure to electronics can lead to the development and worsening of cases of myopia in children, which can be irreversible. Myopia is a vision disorder mainly defined by the difficulty of seeing the distance due to changes caused in the eyeball.
"The close view of screens, such as computers and cell phones, at a distance of about 40 centimeters and for a prolonged period of time has led to an increase in myopia. This is worrying, it is a worldwide phenomenon, "she says.
According to the specialist, the use should be reduced and interspersed with other activities. "They should have outdoor activities in direct sunlight, which is one of the things that inhibit myopia growth," he explained.
According to ophthalmologist Sérgio Fernandes, one of the main consequences of excessive use of screens for adults is dry eyes. "With social isolation, being and working at home made people spend much more time on computers and cell phones. When using screens, people blink half as often as they normally would, which is 15 to 20 times per minute. This causes discomfort, a burning sensation and tiredness at the end of the day due to dry eye, "he explains.
To reduce the problem, the ophthalmologist advises that, between one and two hours of computer use, people take breaks of at least five minutes. "Resources to combat dryness caused by excessive use of screens involve teaching the body to blink to lubricate the eyes. Lubricating eye drops can also be used, two to four times a day, "he added.
The Brazilian Society of Ophthalmology also recommends that activities on computers, cell phones and tablets lasting more than four hours should be interrupted for longer breaks in order to avoid the intensification of visual discomfort.
sedentary behavior
The article is part of a doctoral thesis that is in progress and aims to analyze sedentary behavior in the country. The work was funded by the Coordination for the Improvement of Higher Education Personnel (Capes), the National Council for Scientific and Technological Development (CNPq) and the Ministry of Health.
The sequence of the research provides for the analysis of the impact of the Covid-19 pandemic on the change in screen time in Brazil and forecasts until 2025.
"People should interrupt long sedentary periods even with light activities and not sit all the time. This should also be coupled with the practice of moderate to intense physical activity for better health outcomes and quality of life", he concludes.
Source: CNN Brasil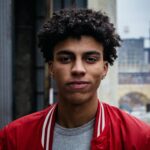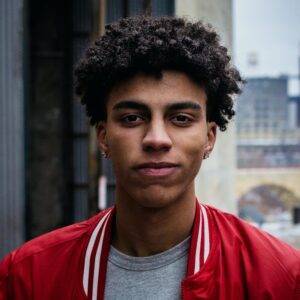 I am an experienced journalist and writer with a career in the news industry. My focus is on covering Top News stories for World Stock Market, where I provide comprehensive analysis and commentary on markets around the world. I have expertise in writing both long-form articles and shorter pieces that deliver timely, relevant updates to readers.