- Article Top Advertisement -
The number of adults with diabetes in the Americas has more than tripled in the last 30 years, according to a new report by the Pan American Health Organization (PAHO), released on Friday (11).
At least 62 million people live with diabetes in the Americas, a number that PAHO says is likely to be much higher, as about 40% of people are unaware they have the disease.
- Article Inline Advertisement 1-
To the scenario, PAHO attributes the increasing rates of obesity, poor diet, lack of physical activity, among other factors. If current trends continue, the number of people with diabetes in the region could reach 109 million by 2040.
Increase in risk factors
The increase in diabetes cases over three decades is linked to an increase in risk factors, warns PAHO. Two-thirds of adults in the Americas are overweight or obese, and only 60% get enough exercise.
The data are part of a PAHO report released on the eve of the world diabetes day celebrated on 14 November, which recommends that countries improve early diagnosis, increase access to quality care for diabetes control, and develop strategies to promote healthy lifestyles and nutrition.
The report also points to an alarming trend among young people in the region: more than 30% are considered obese or overweight – almost double the global average.
"These high rates of diabetes highlight the urgent need for countries to focus on preventing and promoting healthy lifestyles," said Anselm Hennis, director of PAHO's Department of Noncommunicable Diseases and Mental Health, in a statement. "At the same time, it is crucial to ensure early diagnosis and good management of the disease, which are key to controlling diabetes and preventing disability and disease-related health problems," he adds.
diabetes control
Although diabetes has no cure, it is possible to manage the disease, both in type 1 and type 2, and the person will need ongoing treatment to maintain adequate blood sugar levels.
The report shows that only 12 countries in the region have the six basic technologies needed to manage diabetes in public health facilities, including equipment to measure blood glucose, tests for early diagnosis of complications and urine test strips for glucose analysis. and ketone.
"It is crucial that everyone, everywhere has access to these basic diagnostic and management tools needed to prevent related disabilities," added Hennis.
The report also points out that people with diabetes are at greater risk for severe forms of Covid-19 and death, highlighting the importance of integrating care into emergency preparedness and response plans.
Reduction in prevalence
With the aim of reducing the prevalence of the disease and enabling people with diabetes to lead healthier lives and avoid complications, the report urges countries to:
improve the capacity for early diagnosis and prevention of diabetes-related complications;
increase availability and access to quality care, including essential medicines such as insulin, glucose monitoring devices and self-management support;
build strategies and policies to promote healthy lifestyles, nutrition and obesity prevention.
strengthen surveillance and monitoring to ensure good control of diabetes.
Diabetes in the Americas
Diabetes is a chronic, metabolic disease characterized by high blood glucose levels. Type 2 diabetes is the most common type, which usually occurs in adults when the body becomes resistant or does not produce enough insulin. Type 1 diabetes occurs when the pancreas produces little or no insulin on its own.
According to PAHO, diabetes is the sixth leading cause of death in the Americas and was responsible for more than 284,000 deaths in 2019. The disease is also the second leading cause of disability in the region, after ischemic heart disease.
PAHO also points out that diabetes is the leading cause of blindness in people aged 40 to 74, lower limb amputations and chronic kidney disease. In addition, it triples the risk of death from cardiovascular disease, kidney disease or cancer.
Diabetes prevention and treatment
Although type 1 diabetes cannot be prevented, it can be controlled. However, there are measures available to prevent type 2 diabetes, including policies and programs to promote good health and nutrition, regular exercise, smoking cessation, and blood pressure control.
The best way to prevent diabetes and several other diseases is to practice healthy habits, such as eating vegetables and at least three servings of fruits daily.
Reduce the consumption of salt, sugar and fat, stop smoking, exercise regularly (at least 30 minutes every day) and keep your weight under control.
The treatment of diabetes can be performed by the Unified Health System (SUS). Specialists from basic health units (UBS) perform screening and early identification.
Follow-up can be done from multidisciplinary medical consultation, home care, assessment and foot care. In addition to health education, prevention and management of chronic complications of diabetes.
Source: CNN Brasil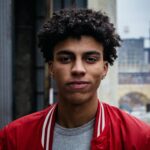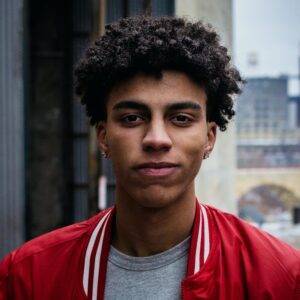 I am an experienced journalist and writer with a career in the news industry. My focus is on covering Top News stories for World Stock Market, where I provide comprehensive analysis and commentary on markets around the world. I have expertise in writing both long-form articles and shorter pieces that deliver timely, relevant updates to readers.
- Article Bottom Advertisement -