The closer the full-fledged presentation of NVIDIA's new video cards based on the Lovelace architecture, the more rumors and leaked data appear on the Internet. And, apparently, to put an end to this issue, NVIDIA CEO Jensen Huang officially announced that he will tell all the details and details about next-generation video cards in September of this year at the GTC 2022 event.
"I look forward to telling you more about this [новом поколении видеокарт] at GTC next month." — Jensen Huans, NVIDIA CEO
Here it is worth clarifying that the presentation of the company about its products and developments will take place from September 19 to 22 – accordingly, with a high degree of probability it can be assumed that the announcement of video cards based on the new architecture will take place on the very first day of the event. Previously, many insiders published information that NVIDIA should officially announce the new generation of RTX 40 video cards exactly before the end of September, like the previous two generations of the company's products. However, there is some pretty bad news for gamers – although the new generation will be announced in a month, it will take much longer to wait for the video card on the shelves.
NVIDIA has a well-tested mechanics for releasing new video cards – first, the "green team" announces flagship models with an index of 70, 80 and 90, after which, a month and a half later, it is the flagship model that goes to release. Only after some time, simpler video cards appear on the windows. And this year the situation will be absolutely similar – both insiders and Jensen Huang himself are talking about this.
"We'll get through this [анонсом нового поколения] over the next few months and move on to next year with our new architecture," Jensen Huang commented.
This is another confirmation of a new rumor that NVIDIA will send the RTX 4090 for sale after the announcement – this will happen in late October or early November. And only this video card will be sold by the company until the beginning of next year, and only from January the RTX 4080 and RTX 4070 will go on sale. This reluctance to sell all models at once is connected with a completely ordinary desire to raise sales that have fallen by 44% – now NVIDIA has in warehouses huge stocks of chips for the RTX 30 and ready-made graphics cards. Accordingly, the company wants to systematically sell the remaining inventory, offering only the RTX 4090, and when the warehouses are empty, more affordable options will go on sale.
Source: Trash Box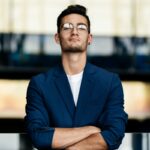 Donald-43Westbrook, a distinguished contributor at worldstockmarket, is celebrated for his exceptional prowess in article writing. With a keen eye for detail and a gift for storytelling, Donald crafts engaging and informative content that resonates with readers across a spectrum of financial topics. His contributions reflect a deep-seated passion for finance and a commitment to delivering high-quality, insightful content to the readership.