This is CNBC's live blog covering all the latest news on the coronavirus outbreak. All times below are in Eastern time. This blog will be updated throughout the day as the news breaks. 
Global cases: More than 169,387, according to Johns Hopkins University.
Global deaths: At least 6,513, according to Johns Hopkins University.
US cases: At least 3,774, according to Johns Hopkins University.
US deaths: At least 69, according to Johns Hopkins University.
11:30 am: S&P 500 recovers some of its steep losses after halt, now down 6%
Stocks fell sharply on Monday even after the Federal Reserve embarked on a massive monetary stimulus campaign to curb slower economic growth amid the coronavirus outbreak.
The S&P 500 dropped 6% while the Dow Jones Industrial Average fell 1,500 points, or 6.6%. The Nasdaq Composite traded 6% lower. The major averages were off their session lows, however. The S&P 500 fell as much as 11.4% while the Dow lost more than 12% earlier. The Nasdaq was briefly down 11.7%. —Fred Imbert
11:20 am: Mnuchin, House working on "technical correction" to coronavirus relief bill
Senate Majority Leader Mitch McConnell said he has yet to receive a final draft of the coronavirus relief bill that the House passed early Saturday morning. 
Treasury Secretary Steven Mnuchin said Saturday that, while he and the House had agreed on a second legislative package to help the country as it battles the virus, the two parties had also agreed to issue a "technical correction" to the bill on Monday.
"I don't want people being surprised," he said. "We will be doing a technical correction on Monday morning." He said that there was language he, House Speaker Nancy Pelosi and House Minority Leader Kevin McCarthy, R-Calif., agreed on that didn't make it into the bill. —Lauren Hirsch
10:53 am: Supreme Court postpones arguments, citing Spanish flu precedent
Crowds line up outside the Supreme Court as it resumes oral arguments at the start of its new term in Washington, October 7, 2019.
Mary F. Calvert | Reuters
The Supreme Court said Monday that it will postpone arguments scheduled for March and early April because of health concerns related to the coronavirus pandemic.
The top court cited its actions during the Spanish flu epidemic of the early 20th century and the yellow fever outbreaks of the 18th century as precedents.
The postponement will delay arguments in three blockbuster cases over whether President Donald Trump may shield his financial records, including tax returns, from state and congressional investigators, among other matters. Those cases were set to be argued on March 31. —Tucker Higgins
CORRECTION: This entry has been updated to reflect that the Spanish flu epidemic occurred in the early 20th century.
10:30 am: New York, New Jersey, and Connecticut ban eating in restaurants, limit events to less than 50 people
The governors of New York, New Jersey, and Connecticut have agreed to a common set of rules to reduce density throughout the region, closing restaurants and bars and limiting public gatherings to less than 50 people.
"We have agreed to a common set of rules that will pertain in all of our states, so don't even think about going to a neighboring state because there's going to be a different set of conditions," New York Gov. Andrew Cuomo announced Monday during a press call on the fast-spreading COVID-19 outbreak in the state.
The briefing came after the Centers for Disease Control and Prevention on Sunday urged people across the U.S. to cancel or postpone events with 50 or more attendees for the next eight weeks to try to contain the fast-moving coronavirus pandemic.
New York City Mayor Bill de Blasio said he will sign an executive order, set to take effect Tuesday, that effectively closes restaurants, bars, and cafes. —Berkeley Lovelace Jr., Noah Higgins-Dunn, Will Feuer
10:25 am: Treasury Secretary Mnuchin tells Cramer there will be a lot of 'pent-up demand' when crisis ends
Treasury Secretary Steven Mnuchin speaks with reporters outside White House in Washington, DC, on March 13, 2020.
Jim Watson | AFP | Getty Images
Treasury Secretary Steven Mnuchin told CNBC on Monday there will be a surge of demand for stocks once the coronavirus threat abates.
"There will be a huge amount of pent-up demand when this is done. And it will be done," the Treasury secretary told CNBC's Jim Cramer.
"Look for companies that have a ton of liquidity. An Apple will have customers," Mnuchin added. "That's just a given. The goal is not to bail out companies." —Thomas Franck
10:07 am: Millions could lose their jobs in a coronavirus recession. Many won't get severance pay
The odds of slipping into a recession are increasingly likely as the global coronavirus outbreak puts acute stress on the U.S. economy. That could be bad news for American workers, who may lose jobs by the millions in a downturn. For those workers who don't receive severance pay, the financial impact could be especially devastating.
Economic cracks are beginning to emerge. Small-business owners are starting to report supply-chain problems and lost sales. The travel industry is reeling. Big oil and gas companies are slashing spending and cutting dividends amid a plunge in oil prices. Consumer spending has fallen as Americans pull back from their daily routines.
Many workers don't have an adequate financial backstop in layoff situations, experts said. Half of U.S. adults expected to be living paycheck to paycheck this year and 53% did not have an emergency fund that covers at least three months of expenses, according to a financial planning survey conducted prior to the coronavirus outbreak by First National Bank of Omaha in Nebraska.
Federal law doesn't require American companies to pay severance in the event of layoffs, leaving it up to the discretion of business owners. —Greg Iacurci
9:58 am: NYSE implements new procedures for floor participants
CNBC's Bob Pisani reports that while entering the New York Stock Exchange Monday morning a medical team was at the entrance. An attendant took his temperature and he was asked to fill out a one-page questionnaire on whether he was feeling ill or had traveled out of the country. —John Melloy
9:51 am: Workday will give employees a cash bonus worth two weeks of pay amid outbreak
A normally very busy Times Square is nearly empty on March 12, 2020 in New York City.
David Dee Delgado | Getty Images
Workday will pay its lower-level employees the equivalent of two-weeks pay as a cash bonus to help support them during the fallout from the COVID-19 pandemic.
The move, which excludes executives at the vice president level and above in addition to "certain senior individual contributors," is expected to add about $80 million to Workday's first quarter and full-year 2021 expenses compared to initial guidance, the company said in a financial filing. Workday, which provides human resources software, reported 12,200 total employees as of the end of January and said it also employs contractors. Workday plans to pay the bonus in its first fiscal quarter ending April 30. —Lauren Feiner
9:39 am: Uber is delivering free meals to health-care workers and first responders
Uber is giving away free meals to health workers and first responders who are helping combat the coronavirus pandemic, Nelson Chai, the company's chief financial officer, told CNBC on Monday.
"We're going to deliver over 300,000 meals for health officials and first responders who are on the front line," Chai said in a "Squawk Box" interview. "We're doing what we can."
The company's Uber Eats segment is also waiving delivery fees for small businesses in some of its markets. —Jessica Bursztynsky
9:36 am: Germany seals off borders as European countries report record jump in coronavirus deaths
Germany is the latest European country to seal off its borders in an effort to contain the coronavirus outbreak, as the number of deaths in Europe jumped overnight.
As of Monday morning, Germany had shut its borders with Austria, Switzerland, France, Luxembourg, and Denmark. Only German citizens, those who reside in the country and work in a neighboring nation and vice-versa, and physical goods, can cross the German border. Though Berlin is not the first European capital to impose border restrictions, the move marked a U-turn in Chancellor Angela Merkel's policy.
"It's a crisis situation," Friedrich Heinemann, head of public finance at the German-based think tank ZEW, told CNBC about the German decision. —Silvia Amaro
9:31 am: Stocks crater at the open, circuit-break kicks in almost immediately and halts trading
Traders work on the floor of the New York Stock Exchange March 12, 2020.
Brendan McDermid | Reuters
Stocks cratered at the open, with the major averages dropping more than 5% and leading to a 15-minute halt in trading after the circuit-breaker threshold was triggered.
According to the New York Stock Exchange, a market trading halt occurs at "three circuit breaker thresholds" on the S&P 500 due to large declines and volatility. The exchange classifies this at three levels based on the preceding session's close in the S&P 500.
Before trading was halted, the Dow Jones Industrial Average fell 2,250 points, or 9.7%. The S&P 500 fell 8%, while the Nasdaq Composite was down 6%. —Pippa Stevens
9:26 am: Fiat Chrysler ends production at the majority of its European plants
Fiat Chrysler is ending production at the majority of its European plants through March 27 due to the coronavirus, the company said Monday.
The plans come less than a week after the Italian-American automaker announced it would "intensify measures" against the spread of the coronavirus in Italy, including temporarily closing plants there, where the government has implemented a national quarantine amid a rapid spread of COVID-19.
The temporary shutdowns include plants in Italy, Serbia, and Poland. It's unclear at this time how many of the company's 23 plants will remain open. A company spokesman was not immediately available for comment.
Fiat Chrysler, in a release, said its plans include measures to enable the company to "promptly" restart manufacturing operations once ready. —Michael Wayland
9:24 am: JPMorgan tells employees around the world to work from home if possible
JPMorgan Chase is telling all its employees globally to work from home if possible.
The New York-based bank, which has 256,981 workers and operates in 60 countries, is expanding on a policy it began last week for New York-metro area employees as it copes with the spread of the coronavirus pandemic.
"Effective immediately, we are asking all managers globally to allow employees to work from home to the extent feasible," the bank's operating committee said Sunday in a staff email. "This will further facilitate social distancing in the communities we call home while continuing to serve our clients and customers." —Hugh Son
9:12 am: Ex-FDA chief sees US peak late April to early May
9:02 am: Coronavirus forces airlines to consider the once unthinkable: a halt to US flights
An empty check-in area is seen at the United Airlines domestic check-in area at San Francisco International Airport in San Francisco, on Thursday, March. 5, 2020.
David Paul Morris | Bloomberg | Getty Images
Airlines around the world are racing to preserve cash as demand for flights craters after political leaders turn to increasingly draconian measures that have disrupted daily life in an effort to stop the spread of COVID-19. Now U.S. airlines are grappling a scenario that unthinkable earlier this year when they reported record revenues: a suspension of U.S. air travel.
On Sunday, acting Homeland Security Secretary Chad Wolf said, "all options remain on the table" when asked at a White House press conference whether the administration is considering a halt of domestic air travel. A day earlier, President Donald Trump said the American public should avoid unnecessary travel. Early Monday, the administration expanded its 30-day ban on most European visitors to Ireland and the U.K., an unprecedented curb on international travel.
While it is not guaranteed that the administration will take that route, which would be the first time the U.S. instituted a blanket air travel ban since the wake of the Sept. 11, 2001, terrorist attacks, or whether it would last two weeks, a month, or longer, several executives told CNBC that they are considering all possibilities. —Leslie Josephs
8:53 am: IMF says it's ready to 'mobilize its $1 trillion lending capacity'
International Monetary Fund Managing Director Kristalina Georgieva speaks at a press conference in Washington D.C., the United States, on March 4, 2020.
Liu Jie | Xinhua | Getty Images
The International Monetary Fund on Monday said it "stands ready" to use its $1 trillion lending capacity to help countries around the world that are struggling with the humanitarian and economic impact of the novel coronavirus.
"As a first line of defense, the Fund can deploy its flexible and rapid-disbursing emergency response toolkit to help countries with urgent balance-of-payment needs," wrote Kristalina Georgieva, Managing Director of the International Monetary Fund.
"The Fund already has 40 ongoing arrangements — both disbursing and precautionary — with combined commitments of about $200 billion," she added. "In many cases, these arrangements can provide another vehicle for the rapid disbursement of crisis financing." —Will Feuer
8:08 am: Doctor says we 'really should look a little more like China'
Dr. Corey Hebert, assistant professor at both Louisiana State and Tulane Universities, told CNBC's "Squawk Box" that the U.S. should commit to social distancing in an effort to "flatten the curve." "If we do what we're supposed to do, we really should look a little more like China," he said in reference to China's aggressive mitigation efforts that include wide-scale quarantines and travel restrictions. "What we're trying to do is instead of having 15,000 people sick at one time, which would overburden the medical system, we'd rather have 10 people sick, or 10,000 people sick rather, over a longer amount of time, so 15 days." —Will Feuer
7:37 am: Roche CEO says it will provide over 400 tests this week
In an effort to boost screening capacity to help contain the growing epidemic, the Food and Drug Administration issued emergency authorization last week for a COVID-19 test made by Swiss diagnostics maker Roche. The company says automated tests can provide results in 3.5 hours as opposed to a few days. The company will begin its rollout with over 400 tests this week, Roche CEO Dr. Severin Schwan told CNBC's "Squawk Box." 
"We are of course ramping up supply as much as we can," he said, adding that the tests go first where they're most needed. "For that purpose, we are closely working together with the authorities, the CDC, in particular, to allocate tests to those labs and to those regions where we can make the biggest impact during this crisis." —Will Feuer
7:05 am: Retail store closures in the US could explode
Temporary closed signage is seen at a store in Manhattan borough following the outbreak of coronavirus disease (COVID-19), in New York City, U.S., March 15, 2020.
Jeenah Moon | Reuters
The year 2019 brought with it record store closures in the retail industry in the U.S., and 2020 looks like it is about to be a lot worse. Retail store closures this year are now on pace to be "double what we saw last year," which was a record year, said Deborah Weinswig, CEO and founder of retail advisory and research firm Coresight Research. "I think that is already in motion. … If [COVID-19] stays longer, it will be greater." —Lauren Thomas
7:01 am: Iran's death toll surges to 853
Iran's death toll has reached 853, with 129 new deaths in the past 24 hours, a health ministry official tweeted on Monday, adding that 14,991 people have been infected across Iran. "In the past 24 hours we had 1,053 confirmed new cases of coronavirus and 129 new deaths," Alireza Vahabzadeh tweeted. To contain the outbreak in Iran, one of the deadliest outside of China, officials have called on people to stay at home. —Reuters
6:21 pm: UK government asks manufacturers to make ventilators, health equipment
U.K. Prime Minister Boris Johnson will ask manufacturers to support the production of essential medical equipment, such as ventilators, for the National Health Service.
"Preparing for the spread of the coronavirus outbreak is a national priority and we're calling on the manufacturing industry and all those with relevant expertise who might be able to help to come together to help the country tackle this national crisis," a Downing Street spokesperson said late Sunday.
"We need to step up production of vital equipment such as ventilators so that we can all help the most vulnerable, and we need businesses to come to us and help in this national effort." —Holly Ellyatt
5:28 am: Impact will last at least until the third quarter, Germany's economy ministry says
The German economy ministry said the impact of COVID-19 meant it no longer expected an economic upswing in the first quarter, Reuters reported. The ministry added that the economy was unlikely to stabilize before the third quarter at the earliest. "The strength and duration of the impact cannot yet reliably be forecast," the ministry said. "But given the very rapid pace of developments, we have to anticipate significant economic impacts." —Holly Ellyatt
4:48 am: 'Where is Boris?': The UK government's cautious strategy provokes a public backlash
Britain's Prime Minister Boris Johnson visits a laboratory at the Public Health England National Infection Service in Colindale on March 1, 2020 in London, England.
WPA Pool
4:46 am: European shares slide 8% and airline stocks tank as regional shutdown widens
European markets plunged as much of the continent went into shutdown mode to prevent the spread of the new coronavirus.  The pan-European Stoxx 600 dropped 8% near the start of trading, travel and leisure stocks plummeting 14.3% to lead losses as all sectors and major bourses slid into the red. —Elliot Smith
3:30 am: Asia-Pacific markets dive, with Australia leading losses
Asia markets plummeted even after the U.S. Federal Reserve announced a massive monetary stimulus campaign to curb slower economic growth in the middle of the COVID-19 pandemic.
Australian markets led losses in the Asia-Pacific region, as it tanked nearly 10%. Mainland Chinese stocks dropped as well, with the Shanghai composite 3.4% lower, while the Shenzhen composite slipped 4.834% and the Shenzhen component plunged 5.34%. Hong Kong's Hang Seng index fell 4.38%. Overall, the MSCI Asia ex-Japan index declined around 5%. 
"Ironically, markets might have perceived the Fed's response as panic, feeding into its own fears; especially as COVID-19 cases spike globally, prompting harder border controls," Vishnu Varathan, head of economics and strategy at Mizuho Bank, wrote in a note. —Eustance Huang
Read CNBC's coverage from CNBC's Asia-Pacific and Europe teams overnight here: New York City to limit restaurants and bars to take-out and delivery, movie theaters to shut
Reuters and CNBC's Saheli Roy Choudhury, Weizhen Tan, Holly Ellyatt contributed to this report.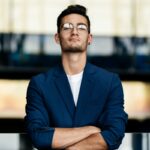 Donald-43Westbrook, a distinguished contributor at worldstockmarket, is celebrated for his exceptional prowess in article writing. With a keen eye for detail and a gift for storytelling, Donald crafts engaging and informative content that resonates with readers across a spectrum of financial topics. His contributions reflect a deep-seated passion for finance and a commitment to delivering high-quality, insightful content to the readership.