- Article Top Advertisement -
Irritated and "empty-handed", Mevlut Cavusoglu left the meeting with Anthony Blinken. Ankara has not secured any clear statement from Washington on the coveted F-16s, as well as on a number of other issues. The distance that continues to separate the two sides was confirmed by Cavusoglu himself in his statements after the meeting.
- Article Inline Advertisement 1-
A few hours after the Turkish Foreign Minister raised, on American soil, the question of the demilitarization of the Aegean, Kyriakos Mitsotakis internationalizes Turkish expansionism from the Davos forum, drawing the red lines of Greek foreign policy.
For all this, New York Times Chief Diplomatic Editor for Europe, Stephen Erlanger spoke exclusively to ERT and to Apostolos Maggiriadis expressing the opinion that the USA waiting to see what happens on Turkish elections so they can decide what to do about them F-16.
Speaking on the "Epilogue" show, Mr. Erlanger argued that Washington is very annoyed with Erdogan for his objections to Sweden and Finland joining NATOhowever, believes that everything will become clear by the summer.
His interview:
How would you describe US policy towards Turkey in recent months, especially after the Russian invasion of Ukraine?
Steven Erlanger: I'd say it's ambiguous. She is unhappy. She is realistic. All these things. Everyone knows that Mr. Erdogan is a very difficult character. He changes his mind, talks, makes demands that are sometimes real and sometimes not. But at the same time, it's recognized that he's smartly played Turkey's influence and that he's played that balancing role, that intermediary role between Moscow and NATO, which somebody has to do. And so he's essentially established himself as an important channel, particularly for the future, if there's a future package of talks, because he can talk to the Ukrainians and talk to the Russians and there's not a lot of other people who can do that. So everyone gets annoyed with him. Washington is very annoyed with him for his objections to Sweden and Finland, which seem to change by the minute. And apparently (the Americans) are delaying F-16 sales and upgrades. But now I think everyone thinks we have to wait and see what happens in the Turkish elections, which are coming up quite soon, maybe as early as May.
Before we get into the issue of the election, is the entry of Sweden and Finland into NATO so important to the US that they could end up trading it for the F-16 upgrade?
Steven Erlanger: I believe that there's been a quiet negotiation going on for months, to be honest, it's not clear though, in part because congress controls these arms sales. But there's no doubt, you know, there are trade-offs. There are discussions about Syria, many discussions with the very professional Turkish Foreign Ministry. And the people around Mr Erdogan are also very professional and used to dealing with Washington. The problem is that Congress has lost much of its sympathy for Turkey. And so it's hard to make a promise. But I think this is a negotiation that to some extent will depend on what Turkey does. At the moment, it looks like despite all of our best efforts, the Turkish parliamentary vote on Sweden and Finland will take place after the Turkish elections, ideally before the next big NATO summit in Vilnius, which I think will be in July.
So you get the sense that American officials are waiting to see if Erdogan is re-elected in May to somehow preserve their diplomatic capital, that is, they will wait to see who they will be dealing with.
Steven Erlanger: They would like to end the matter now and they will certainly have to deal with Erdogan. The're is no doubt. And despite the polls, I think we should be very careful about betting against Erdogan. You know he has won many elections. He may lose his majority in parliament, which is interesting. But the fact that he's willing to put his main political opponents in all kinds of legal trouble over old statements is just a sign that he's definitely not out to lose this election.
Now, in Greece, we know the important role of Senator Menendez who could veto the deal. And Turkish officials have targeted him lately. But we also see a cross-party approach to stop the sale of the aircraft to Turkey. I mean, isn't that really the expression of a single person?
Steven Erlanger: No, I agree with you. Ni think congress is not happy with mr erdogan. And they understand the need not to make concessions until something is done. At the same time, we must say that for NATO, for all its allies, Turkey remains a very critical part of the Western defense, in the Black Sea. I mean, it's a bit like the way people talk about Russia. It's there. It will always be there and you have to deal with it. And that means you have to deal with Mr. Erdogan. So, yes, there's a lot of bipartisan discontent in Congress, but they're also waiting for a real message from the White House about what needs to happen. And I think that's going to depend on Sweden, Finland, and of course, that now looks like it's going to depend on the Turkish election.
Finally, there is a widely held argument that the US they don't want to lose Turkey, but at the same time, they want to give Greece, for example, some air power that will stop Turkey from expanding its role and activities in the region. Do you agree to this?
Steven Erlanger: He hasn't made that report, but it sounds likely. I think Greece has made many friends in Washington. Greece has improved its own defense spending. And, you know, he's taking full advantage of everyone's weariness with Erdogan's demands. I think there's a little sympathy, to be honest, in Congress for Turkey's displeasure over maritime research rights. Greece claims vast areas of sea off the Turkish coast just because of a few small islands. But the Law of the Sea is what it is. There is some sympathy for Turkey there. But at the same time, people are urging Greece to be reasonable too, because the last thing anyone wants is another Greek-Turkish conflict, within NATO. In the run-up to the election, people are worried about this. Because Erdogan has said, if I remember the phrase correctly, "we will come one night". And people want this night not to come.
Source: News Beast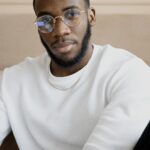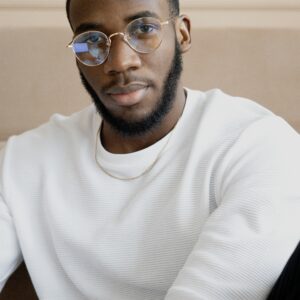 Bruce Belcher is a seasoned author with over 5 years of experience in world news. He writes for online news websites and provides in-depth analysis on the world stock market. Bruce is known for his insightful perspectives and commitment to keeping the public informed.
- Article Bottom Advertisement -