The company Xiaomi announced today new details about the smartphones of the Xiaomi 11T series, the full announcement of which has not yet taken place. They will be the first Xiaomi smartphones to receive new versions of Android within three years of release – just three new generations of the OS in the form of updates.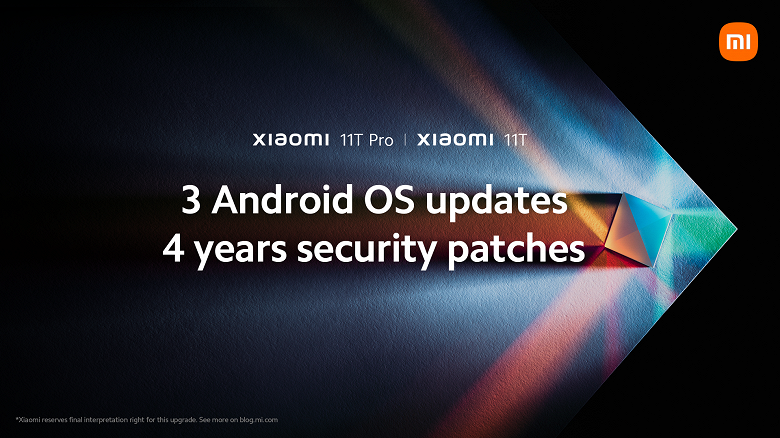 As reported in the official Xiaomi international blog, the Xiaomi 11T and 11T Pro smartphones will also receive security updates for four years.
The company hasn't shared plans to extend these software update commitments to other devices, but it shouldn't be ruled out. When asked if the company would offer the same level of software support for other phones, a Xiaomi spokesperson told reporters:
Xiaomi is currently evaluating the possibility of providing enhanced Android and security update services for more devices. "
The official debut of the Xiaomi 11T series is scheduled for September 15th. Xiaomi has previously confirmed that one of the devices in the lineup will receive support for 120W fast charging.