After planning your wedding for a long time, you finally find the perfect place and decorations, but it turns out that you forgot one small detail, to invite mother nature! No, it is not that you are going to send him a formal invitation, we mean that you have it contemplated, more than anything, anticipate the weather.
We all know that the rain can ruin or hinder that special day, so there will be no shortage of the grandmother or the aunt who tells us the legend of taking out the scissors to "cut the clouds". But what happens when natural phenomena crash into the party? Perhaps we have no choice but to say: "God, it's me, again", and hope that nothing serious happens so we can enjoy the day.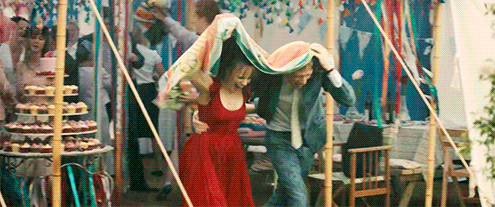 Something like this was experienced by a couple who were enjoying their beautiful wedding, on one of the beaches in Hawaii, when, suddenly, the sea did its thing, throwing up gigantic waves that destroyed everything in its path, without saying: "excuse me" .
Halfway through the celebration of the nuptials, the waves began to rise so much that it is said to have reached six meters in height, so the water managed to surpass a retaining wall, dragging furniture and decoration. In addition, it left many of the guests soaked.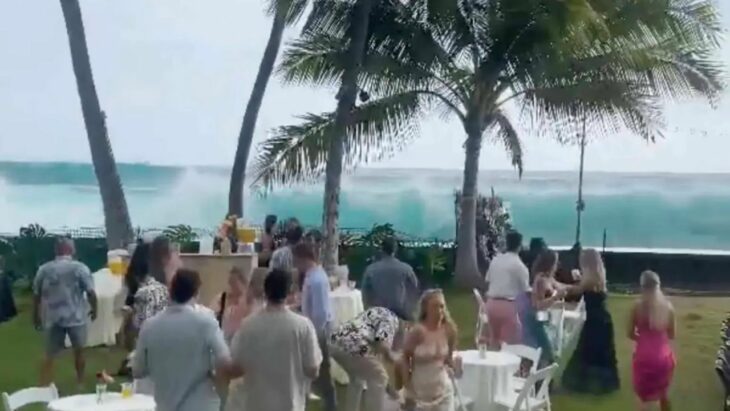 Fortunately, there were no injuries, so after the scare, they resumed the celebration. It was the boyfriend himself who declared to the Hawaii News Now Dillon Murphywho did not believe that the waves were going to overcome the wall and that despite what happened, the party did not stop.
For its part, the National Meteorological Service described this event of nature as a historical fact, due to its intensity, magnitude and caused disasters. According to experts, these gigantic waves, which also damaged businesses and houses, were caused by Hurricane Darby.
If you don't believe in sea level rise, this happened here in Hawaii yesterday. As pollution worsens, no one will be safe. Your wealth won't save you. pic.twitter.com/zDrb2pcomy

— Kaniela Ing (@KanielaIng) July 18, 2022
So now you know, dear readers, when planning your wedding, contemplate these fine details. Also, if it's on the beach, avoid choosing dates during hurricane season. Whoops!

Source: Okchicas