Road trips are usually a great adventure, although not everyone might think the same. In particular, a woman who was arrested for driving in the opposite direction for seven kilometers on the R-3 radial highway in Spain.
The incredible thing about this event is that the girl drove in the opposite direction just to avoid paying a toll at one of the booths. This caused the mobilization of transit agents, who ruled out that the driver was under the influence of any illicit substance.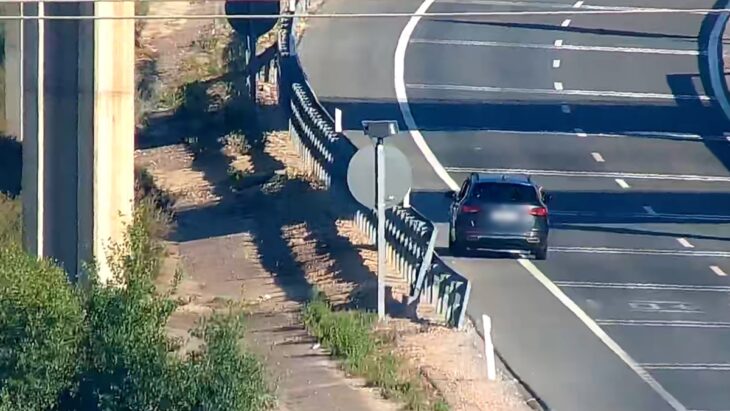 The Civil Guard of Spain reported that the driver started her trip correctly, but when she reached a toll booth she turned and took the side lane in the opposite direction, since she was not willing to pay the corresponding fee for the use of roads. .
This person traveled a total of seven kilometers in the opposite direction, putting his own life and that of other road users at risk, for which he was arrested as the alleged perpetrator of a crime of reckless driving with manifest contempt for the lives of others.
A woman arrested for driving in the opposite direction on the R-3

The driver traveled in the opposite direction for seven kilometers to avoid the highway tollhttps://t.co/BuyHr9honX pic.twitter.com/KMgukM5VN9

– Civil Guard 🇪🇸 (@guardiacivil) September 25, 2022
The highway staff reported that a vehicle made a change of direction that could cause a spectacular accident, the Civil Guard of Traffic immediately initiated the protocol for the location and arrest of vehicles traveling in the opposite direction. At the same time, the location and immobilization of the driver was carried out.
The agents found that the driver of the vehicle had made a terrible maneuver to avoid paying the toll.
After her arrest, the authorities carried out alcohol and drug tests on the driver, which gave negative results. However, the woman was arrested for endangering the lives of others and driving improperly.

Source: Okchicas