The world is increasingly connected. Data and information, disseminated quickly and widely, offer companies agility in their business. Therefore, spending just one minute without connection can result in significant damage.
To meet the demand of these companies, Oi Soluções, a provider and orchestrator of digital solutions for the corporate market, includes Wi-Fi 6E in its portfolio, an evolution of Wi-Fi 6 wireless connectivity operating in the 6GHz frequency.
Indicated for medium and large companies due to its ability to guarantee stability and speed in environments with many users, the technology supports around 1,200 devices connected to the network at the same time, offering greater efficiency in the use of frequencies in addition to reducing interference between channels with other nearby networks.
Like 5G, Wi-Fi 6E promotes a faster and more consistent connectivity experience, playing a key role in boosting industry 4.0, the internet of things market and virtual reality. The technology also works to improve indoor coverage in 5G networks, making the adoption of Wi-Fi 6E driven by the increase in 5G networks in Brazil.
improved technology
According to Renato Simões, Head of IT Products at Oi Soluções, one of the main differences between Wi-Fi 6E and Wi-Fi 6 is the use of the new, cleaner 6GHz Band. 🇧🇷With more frequency bands available, Wi-Fi 6E can offer faster transfer rates and greater network capacity than Wi-Fi 6. In addition, the new technology can improve network efficiency by reducing interference between devices, increasing capacity and generating benefits such as improved performance, density and space coverage🇧🇷 The executive also explains that the Wi-Fi 6E equipment is tri band, that is, it works with 3 channels, while the Wi-Fi 6 equipment is dual band. 🇧🇷Making an analogy, Wi-Fi 6 works like a two-lane road, where any vehicle can enter and cause congestion. In Wi-Fi 6E, the "road" expands its quantity to 3 lanes, opening up more connectivity and organizing all connected devices, in order to improve speed and reduce interference", he explains.
The impacts for the market
Wi-Fi 6E can help improve data traffic efficiency in wireless networks, with more stable connectivity (maintaining 2.4GHz, 5GHz connections and the new 6Ghz band) which implies increased productivity. Associated with a Big Data and Analytics platform owned by Oi Soluções, the client has access to real-time data, whether in relation to user management or even the device used. Simões points out that this information helps in personalized engagement and in the preparation of analytical reports that help in decision-making, leveraging the business.
🇧🇷Wi-Fi 6E already moves several sectors. In industry and commerce, technology enables Internet access in areas of high user density such as stores, factories and warehouses. In the financial sector, it facilitates the development of real-time applications, which require high speed and low latency", explains the executive.
🇧🇷As providers and orchestrators of digital solutions, we are constantly evolving to offer companies efficient and robust solutions. The inclusion of Wi-Fi 6E in our portfolio is yet another initiative in this regard, facilitating service optimization and business sustainability", emphasizes the VP of Oi and Head of Oi Soluções, Adriana Viali.
Wi-Fi 6E complements the robust portfolio of Oi Soluções, made up of complete and integrated solutions for Security, Cloud, UC&C (Unified Communications and Collaboration), IoT, Big Data & Analytics, Digital Applications and Managed Services, as well as data, internet and voice via fiber optics. With national operations, Oi's B2B is present in the largest public and private companies in the country. There are more than 1,500 executives to exclusively serve the corporate segment, with a client portfolio comprising 40,000 companies from the most varied sectors.
Access the site and see how technology can help your company to produce more and better.
This content was originally published on Oi Soluções updates its portfolio and launches Wi-Fi 6E for companies on the CNN Brasil website.
Source: CNN Brasil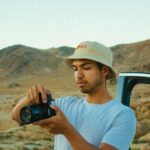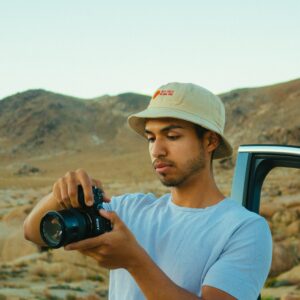 Charles Grill is a tech-savvy writer with over 3 years of experience in the field. He writes on a variety of technology-related topics and has a strong focus on the latest advancements in the industry. He is connected with several online news websites and is currently contributing to a technology-focused platform.