Relations between North and South Korea are dangerously escalating: Pyongyang fired over ten missiles, among the three ballistic ones, with one falling near South Korean territorial waters. Seoul responded with three surface-to-surface missiles in the direction of North Korean territorial waters, and South Korean President Yun Seok-gil spoke of a North Korean "invasion" for the first time since the division of the peninsula.
Short-range ballistic missile (SRBM), which Seoul says was launched by North Korea crossed the disputed imaginary maritime boundary line (known as the North Limit Line, or NLL).
THE missile caused a rare activation of the air defense system on Ueleng Island, warning residents to rush to underground shelters. The alarm came a while ago.
"First time since the division of the peninsula"
According to her army South Koreait is "the first time since the division of the peninsula", in other words since the Korean War (1950-1953), that a North Korean missile has landed so close to the country's territorial waters.
Mr. Yun "stressed that today's North Korean provocation was, in effect, an invasion of his country's territory," "for the first time since the division" of the Korean peninsula, according to a press release released by his Blue House services. .
The missile that landed closest to South Korea landed in a sea just 57km east of the mainland, the National Defense General Staff in Seoul said. characterizing this launch as "very unusual and unacceptable". "We declare that our military will retaliate decisively"he interpreted.
Moments later, Seoul announced that three surface-to-surface missiles had been fired in the direction of the sea area north of the border line, not far from the sea area where the North Korean SRBM landed.
First, the staff spoke of a ballistic missile launch of "unknown type", then of "three" SRBMs, before announcing that "more than 10 missiles of various types were fired to the east and west".
The National Security Council is meeting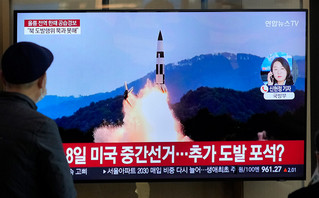 President Yun convened a meeting of the presidency's national security council on the launches which, according to early analyst estimates, they are the most "aggressive and threatening" in years. Furthermore, the conservative head of state ordered a "quick reaction" to Pyongyang's new "challenges", the North Korea to pay a "high price".
Japan confirmed the North Korean missile launches, with Japanese Prime Minister Fumio Kishida telling reporters he would convene his government's national security council "as soon as possible."
"Vigilante Storm"
Seoul and Washington have been holding talks since Monday the largest joint aviation schools in their history, an exercise dubbed Vigilant Storm, with the participation of hundreds of fighters and bombers of the two states.
Park Jong-chon, a field marshal and secretary of the Workers' Party of Korea, described the drills as aggressive and provocative, according to the North Korean official press, APE-MPE reported, citing Reuters and AFP.
He pointed out that the name of these high schools refers to Operation Desert Storm, or in other words the invasion of Iraq by the Americans and their allies in 1991, after the occupation of Kuwait by Saddam Hussein's army.
"If the US and South Korea attempt to use their militaries" against North Korea, "the special means (…) will fulfill their strategic mission without delay," Mr. Park said, according to the North's state news agency. KCNA, "they will pay the most horrific price in history."
"Aggressive and threatening"
Today's weapons tests by Pyongyang are "the most aggressive and threatening show (of force)" directed at Seoul "since 2010," Chong Song-chang, a researcher at the Sejong Institute, told AFP. The situation on the Korean peninsula is "dangerous and unstable" and "could lead to 'armed conflicts,'" he warned.
In March 2010, a North Korean submarine, according to Seoul, torpedoed the Cheonan corvette, killing 46 Navy personnel, 16 of whom were serving their mandatory military service in South Korea.
In November of the same year, North Korea was accused by Seoul of shelling an island on the border with South Korea, causing the death of two young soldiers.
Today's series of launches comes on top of North Korea's record-breaking weapons tests and nuclear weapons drills this year, while Washington and Seoul have been warning for months that it is preparing for a new nuclear weapon test, which will be the 7th in its history.
"As far as I can remember, North Korea had never made such a provocation while South Korea and the US held joint high schools," noted university professor Park Won-gon. "Pyongyang seems to have reached the highest (level of) deterrent power. This is a serious threat," he said, adding that he also appeared to be "confident about his nuclear weapons capabilities."
Source: News Beast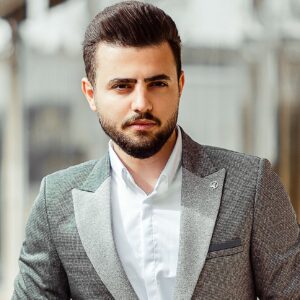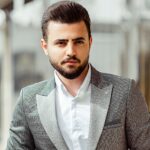 I am an author currently working for World Stock Market as a writer. I have been writing professionally for over 5 years and have written everything from market news articles to finance pieces. Prior to this I was an investment banker with Merrill Lynch in New York City. While at Merrill, I worked on some of the largest mergers and acquisitions in history. My background in finance allows me to bring a unique perspective to my work as an author and journalist.