It's no secret that young South Koreans are increasingly avoiding marriage and parenthood – the sharp drop in the country's birth rate is clear proof of this.
But a new government report indicates just how drastically that trend has accelerated over the past decade, spelling demographic problems for the aging nation for years to come.
The report, which surveys residents between the ages of 19 and 34 every two years, was released Monday by South Korea's official statistics.
It found that only 36.4% of respondents last year said they had a positive perception of marriage – down from 56.5% in 2012.
The drop reflects mounting pressures on young South Koreans, including economic concerns such as inaccessible housing and the rising cost of living.
Common reasons cited in the report for young people not getting married include not having enough money for the ceremony and feeling that it is simply not necessary.
And among the third of respondents with a positive perception of marriage, the results are heavily skewed towards men – with only 28% of women responding positively.
There could be several reasons for this; several South Korean women told CNN in 2019 who had safety concerns when it came to dating, exacerbated by high-profile news about sex crimes, voyeurism and gender discrimination.
Women's advances in education and the workplace also mean that the "opportunity cost of marriage" is much higher for women now than in previous generations; by marrying, they may have to compromise their career or education, especially given entrenched gender norms and the difficulties of re-entering work after childbirth, according to the Organization for Economic Co-operation and Development (OECD).
This means that many educated women with steady jobs are putting off marriage and parenthood. There is even a word, "bihon", which refers to women who choose to renounce marriage.
Respondents' attitudes toward childbirth are similarly dismissive, the Statistics Korea report concluded. Of those surveyed last year, more than half said they didn't see the need to have a child, even after marriage – a rate that has risen steadily since 2018.
But, in a departure from South Korea's typically conservative views, the idea of ​​being a single mother is gaining popularity. Nearly 40% of respondents said they could have a child without marriage, a departure from the country's traditional norms.
Although having a child is expected of couples in South Korea, much of society still frowns on single parents. IVF treatment is not offered to unmarried women, official hospital data show.
However, couples in nontraditional partnerships also face discrimination; South Korea does not recognize same-sex marriage, and regulations make it difficult for unmarried couples to adopt.
But experts say authorities may need to change these attitudes, and quickly, if they are to pull the country out of its impending demographic crisis.
Last year, South Korea's fertility rate, already the lowest in the world, dropped to an all-time low of 0.78 – not even half the 2.1 needed for a stable population and far below even Japan's ( 1.3).
Efforts to address the problem have so far proved largely ineffective. The government has spent more than $200 billion over the past 16 years to encourage more people to have children, with little to show for it.
See also – Hurricane Idalia: More than 110,000 people are without electricity
Source: CNN Brasil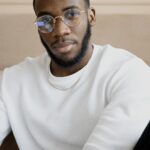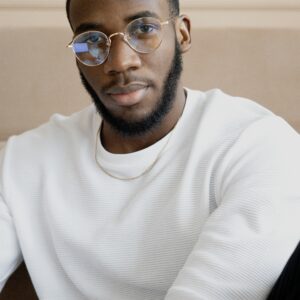 Bruce Belcher is a seasoned author with over 5 years of experience in world news. He writes for online news websites and provides in-depth analysis on the world stock market. Bruce is known for his insightful perspectives and commitment to keeping the public informed.