- Article Top Advertisement -
Only 13 of the world's countries and territories had "healthy" air quality last year, according to a new IQAir reporta company that monitors air quality around the world.
The report found that average annual air pollution in about 90% of the countries and territories analyzed exceeded the World Health Organization (WHO) air quality guidelines, designed to help governments create regulations to protect health. public.
- Article Inline Advertisement 1-
IQAir analyzed the average air quality of 131 countries and territories and found that only six countries – Australia, Estonia, Finland, Grenada, Iceland and New Zealand – and seven territories in the Pacific and Caribbean, including Guam and Puerto Rico, met the WHO air quality guidelines requirements, which call for an average air pollution level of 5 micrograms per cubic meter or less.
Seven countries – Chad, Iraq, Pakistan, Bahrain, Bangladesh, Burkina Faso, Kuwait and India – had poor air quality that far exceeded WHO guidelines with average air pollution above 50 micrograms per cubic meter.
The study specifically looked at fine particulate matter, or PM2.5, which is the smallest pollutant but also the most dangerous. When inhaled, PM2.5 penetrates deep into the lung tissue, where it can enter the bloodstream.
It comes from sources such as fossil fuel combustion, dust storms, and wildfires, and has been linked to a number of health problems, including asthma, heart disease, and other respiratory ailments.
WHO reinforced its annual air pollution guidelines in September 2021, reducing the acceptable amount of fine particulate matter from 10 to 5 micrograms per cubic meter.
Millions of people die each year from health problems related to air pollution. In 2016, about 4.2 million premature deaths were associated with fine particulate matter, according to the UN agency.
If the most recent guidelines had been applied at that time, the WHO found that there could have been almost 3.3 million fewer deaths related to pollution.
The report also goes on to highlight a worrying inequality: the lack of monitoring stations in developing countries in Africa, South America and the Middle East, resulting in a shortage of air quality data in these regions.
While Africa has seen an improvement in the number of countries included in this year's report compared to 2021, the continent still remains the most underrepresented. According to IQAir, only 19 out of 54 African countries had sufficient data available from their monitoring stations.
Glory Dolphin Hammes, CEO of IQAir North America, said that every time you add a new country that previously lacked air quality data – as happened with Chad in 2021 – those countries inevitably end up at the top of the most polluted list.
"If you look at what's called satellite or modeled data, Africa has to be probably the most polluted continent on the planet, but we don't have enough data," Hammes told CNN .
"What that means is that a lot more data is needed for us to really determine which are the most polluted countries and cities in the world."
But one of the biggest barriers right now, she said, is "the way governments currently monitor air quality." Hammes said that most governments tend to invest in instruments that cannot accurately measure fine particles in the air.
In the United States, the report found that air pollution improved significantly last year compared to 2021 due to a relatively mild wildfire season.
Coffeyville, Kansas, had the worst air quality in the US last year, which IQAir attributed to a nearby oil refinery.
Columbus, Ohio; Atlanta and Chicago topped the list of top US cities with the worst air quality, although the researchers also noted that California is home to 10 of the top 15 cities with the worst air pollution, including Los Angeles and Sacramento.
Around the world, researchers said, the main sources of air pollution last year were wildfires and the burning of fossil fuels for transport and energy production, which wreak havoc on the most vulnerable and marginalized communities.
"This is literally about how we as a planet continue to have this unhealthy relationship with fossil fuels," Hammes said. "We are still dependent on fossil fuels and fossil fuels are responsible for most of the air pollution we find on this planet."
China, which for decades was near the top of the worst air pollution list, continued to show better air quality in 2022. Nearly 64% of the 524 cities surveyed in mainland China saw annual PM2.5 reductions.
Still, IQAir notes that the country's coal use remains a major climate and environmental concern, and that despite improvement, none of China's cities have actually met the WHO's annual guidelines.
Wildfires triggered by climate change, Hammes said, also play a significant role in worsening air quality, especially in the US.
The report notes that wildfires in recent years have quickly erased the air quality improvements the US has made over the last decade.
"Wildfires are a global warming problem and are creating essentially unsafe conditions," Hammes said.
Hammes said countries must learn from each other, noting that countries with better air quality, for example, are the ones that take specific actions to transition from polluting industries to greener forms of energy, such as solar and wind.
She adds that it is also important to expand air quality monitoring networks, especially in predominantly disadvantaged regions.
For example, despite Russia's ongoing war in Ukraine, the IQAir report shows that Ukraine has expanded aerial monitoring networks, collecting data from nearly triple the number of cities in 2022 than in 2021.
"What we've learned is that what gets measured gets done," Hammes said. "We need to collect more data. We need to let people know about this information, and it needs to be free and available, so they can make more informed choices."
Source: CNN Brasil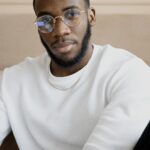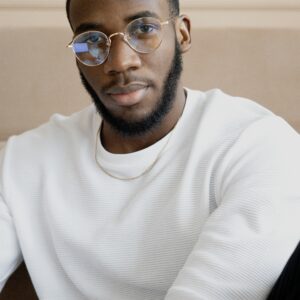 Bruce Belcher is a seasoned author with over 5 years of experience in world news. He writes for online news websites and provides in-depth analysis on the world stock market. Bruce is known for his insightful perspectives and commitment to keeping the public informed.
- Article Bottom Advertisement -