SAN FRANCISCO (Reuters) – OpenAI, whose generative artificial intelligence products initially raised concerns about widespread cheating on school assignments, is now exploring ways to incorporate its popular ChatGPT chatbot into classrooms, according to a senior executive.
OpenAI chief operating officer Brad Lightcap said at a conference in San Francisco, California, that the company will form a team to explore educational applications of the technology that has threatened to disrupt industries, spawned new legislation and become a popular learning tool.
"Most teachers are trying to find ways to incorporate (the ChatGPT ) to the curriculum and the way they teach", said Lightcap at the Americas Conference, at the Insead business school, last week.
"We at OpenAI are trying to help them think through the problem, and probably next year we will establish a team for the sole purpose of doing this," he added. Lightcap's comments have not been previously reported.
Backed by billions of dollars from Microsoft, OpenAI kicked off the generative artificial intelligence craze last November by launching its ChatGPT chatbot, which has become one of the world's fastest-growing apps.
Trained on large volumes of data, generative artificial intelligence (AI) can create completely new, human-like content, helping users write academic papers, complete science assignments, and even write entire novels.
After the launch of ChatGPT, regulators rushed to catch up: the European Union revised its AI law and the United States began efforts to regulate the technology.
The launch caught teachers off guard as they realized the technology could be used as a tool for cheating and plagiarism, which sparked a backlash and bans in schools.
"The teachers thought it was the worst thing that had ever happened," Lightcap said.
But within a few months, teachers began to see how beneficial ChatGPT could be, he said.
A new team at OpenAI would be an extension of the work the company has already done to integrate its technology into the classroom.
"We see AI as an impactful tool that can help with learning and education, and we are encouraged by the ways educators have been thinking about how tools similar to ChatGPT can be useful," a spokesperson said in an emailed statement.
"We are engaging with educators across the country to inform them about ChatGPT's capabilities and our ongoing work to improve it."
OpenAI has partnered with educational groups such as Khan Academy to create an AI-powered tutor, and with Schmidt Futures to provide grants to educational groups in underserved communities.
The market is big: global spending on education and training will reach $10 trillion by 2030, estimates Sydney-based research firm HolonIQ.
There are countless ways to use ChatGPT in classrooms, said Andrew Mayne, a former OpenAI employee who works with educators through his Interdimensional AI consultancy.
For students, it could be a tutor or it could adapt content for different learning styles. For teachers, it can help with the development of the curriculum or be a creative assistant in the classroom, creating, for example, introductions in Old English during a lesson on the Middle Ages.
"ChatGPT doesn't judge you," he said. "Students are afraid to ask questions in class."
Others see a potential issue of children's privacy issues if chatbot use is promoted in schools. In many countries, different online privacy laws apply to children. Although users must be over 13 to use ChatGPT and parents must give permission if users are between 13 and 18, there is no age verification in place in most countries.
(Reporting by Anna Tong)
Source: CNN Brasil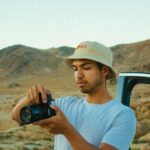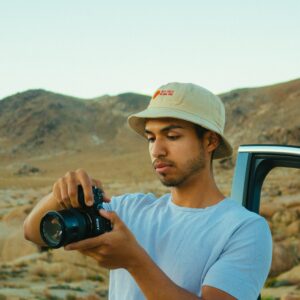 Charles Grill is a tech-savvy writer with over 3 years of experience in the field. He writes on a variety of technology-related topics and has a strong focus on the latest advancements in the industry. He is connected with several online news websites and is currently contributing to a technology-focused platform.