French Foreign Minister Jean-Yves Le Drian on Wednesday called on Guinean President Alpha Condé to "shed light on opponents in prison, raising the threat of" measures "against Conakry. "With the European Union, we asked the authorities of Guinea to shed full light on the events taking place at the moment, possibly with measures to be taken if this light is not shed", he said. declared in the Senate. "We condemn the continuation of detentions outside of legal proceedings of opponents," he added. Previously, during a debate in the French National Assembly, the deputy and vice-president of the France-Guinea friendship group Thomas Rudigoz alerted the head of diplomacy to the political and judicial situation in Guinea.
Cases that raise questions
It should be noted that the country has been for months in the grip of a deep crisis caused by the controversial candidacy of President Alpha Condé for a third term in favor of a constitutional revision. The protest, harshly repressed, has killed dozens of people since October 2019. In November, the former opponent, now 82, was proclaimed the winner in the first round of the presidential election by the Constitutional Court, despite the stakes question the regularity of the vote. The weeks before and after the election saw the arrest of hundreds of opponents, according to Amnesty International and Human Rights Watch. The United States and the European Union denounced last week the deaths in custody of two opponents, Mamadou Oury Barry on January 16 and Roger Bamba in December, due to "natural" causes, according to the government, but described as serious human rights violation by Amnesty International.
Threats of sanctions
The Guinean prosecutor's office on Monday demanded ten years in prison against another opponent, Mamady Condé, prosecuted for "attacking the fundamental interests of the nation" after having published texts against a third term of Alpha Condé and videos critical against the power . "On several occasions, we have emphasized the need for a dialogue between the authorities and the opposition in order to allow reconciliation of all Guineans who today deserve a peaceful political climate", also declared Jean-Yves Le Drian, while stressing that he expressly said this to President Condé during the inauguration of Ghanaian President Nana Akufo-Addo on January 7 in Accra.
In December, French President Emmanuel Macron sent his "wishes for success" to his Guinean counterpart, but refrained from congratulating him after his re-election. In an interview with the weekly Young Africa on November 20, he accused him of having "organized a referendum and a change in the Constitution just to be able to keep power."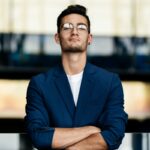 Donald-43Westbrook, a distinguished contributor at worldstockmarket, is celebrated for his exceptional prowess in article writing. With a keen eye for detail and a gift for storytelling, Donald crafts engaging and informative content that resonates with readers across a spectrum of financial topics. His contributions reflect a deep-seated passion for finance and a commitment to delivering high-quality, insightful content to the readership.