With modern technologies, it has become much easier and more enjoyable to monitor your own health – the Oclean W10 Water Flosser oral irrigator is a vivid confirmation of this. The device looks very attractive and stylish, easily fits into any interior, works quietly, efficiently and simply, plus one charge is enough for several weeks of active work. For those who closely monitor the health of the oral cavity, this is a great option to try something new, and even at a very tasty price.
Terms of action:
Regular Price: $ 59.99
Promotional price: $ 44.99.
Promotion period: October 11-15, 2021.
Delivery from warehouse: Russia / Poland.
Bonus Codes:
WOWHIT500 (over 2,999 rubles, a discount of 500 rubles)
WOWHIT550 (over 3,599 rubles, a discount of 550 rubles)
WOWHIT650 (over 5,999 rubles, a discount of 650 rubles)
WOWHIT1000 (over 9,999 rubles, a discount of 1,000 rubles)
Bonuses:
The first 300 customers will receive a free Oclean F1 Sonic toothbrush.
During the event (October 11-15), buyers have a chance to receive an Oclean W10 Water Flosser for free (50 units in total).
The first 50 customers will receive an 80 ml Hand Sanitizer during the promotion (a total of 50 units will be donated).
View on AliExpress
Stylish and practical design
The irrigator is the optimal addition to your daily oral care, allowing you to deeply clean the interdental and gum areas, where insufficient cleaning can cause serious dental disease
The manufacturer decided to use quite pleasant fresh colors (lemon green and peach pink), which will look very appropriate in your bathroom. It is worth noting that the device was equipped with a special strap for a more comfortable grip, as well as a transparent reservoir for liquid – everything is made in the same style and looks quite attractive. In addition, there are two buttons on the case (switching on and selecting operating modes), which ensure the most simple use of the gadget.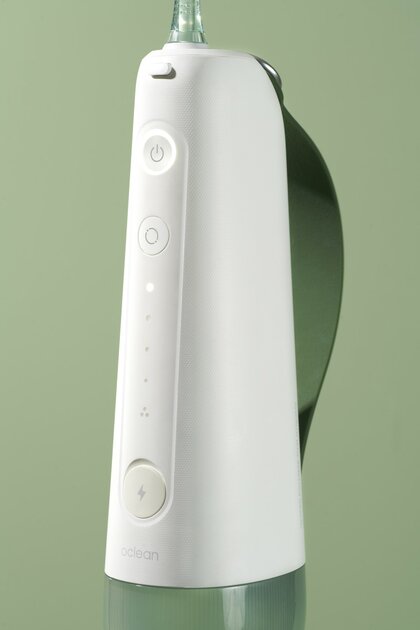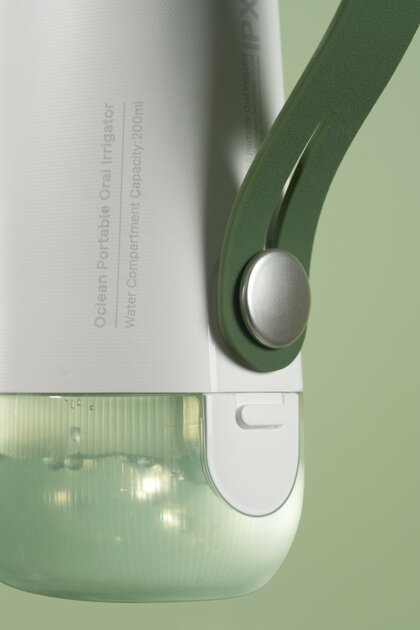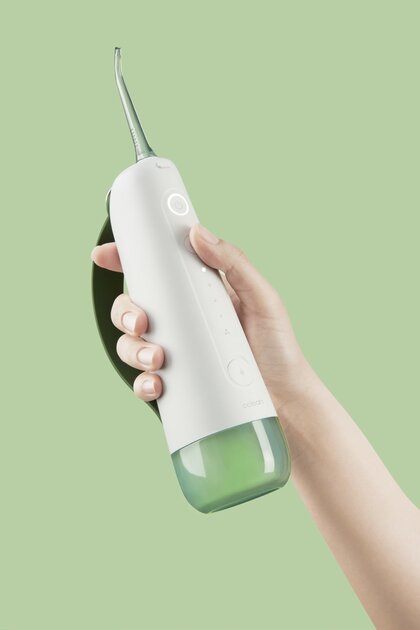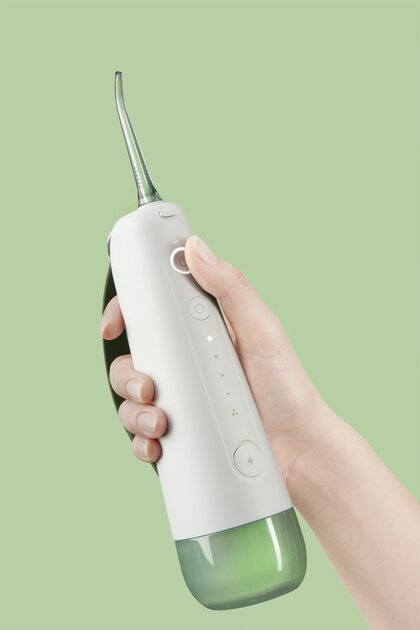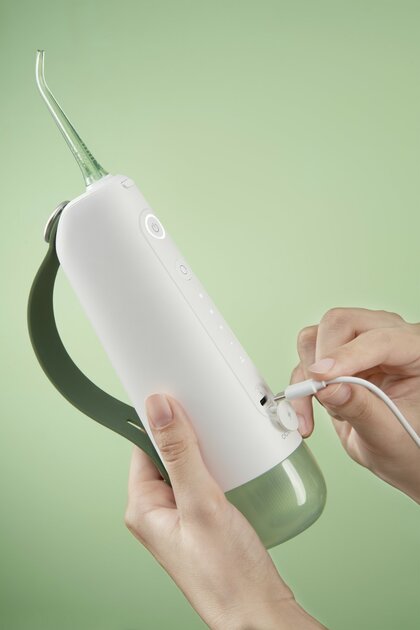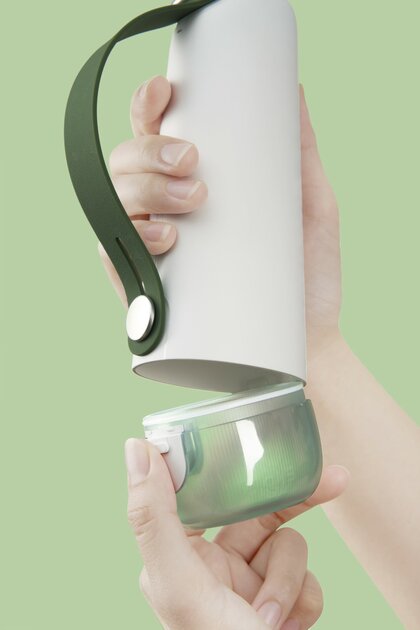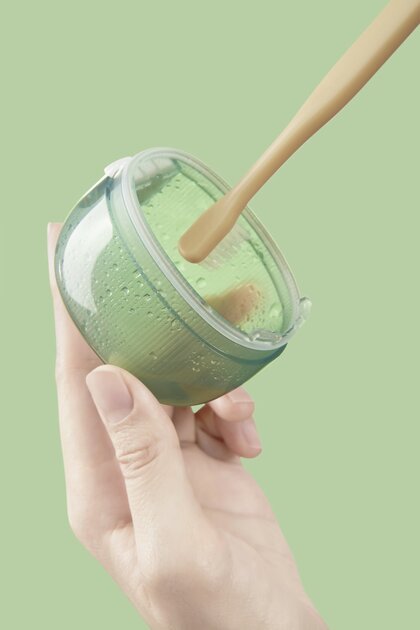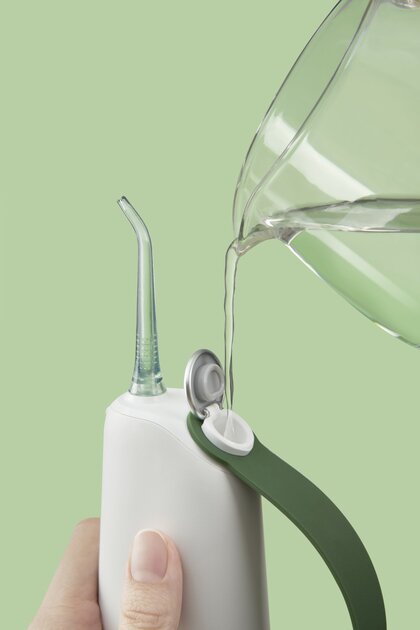 ⚠️ Important: although the liquid reservoir is removable, it is worth detaching it from the device body only to clean the container itself – there is a special easily accessible nozzle at the top of the device to add water.
View on AliExpress
Efficiency comes first
The Oclean W10 Water Flosser device uses a special magnetic suspension motor that provides a frequency of up to 1400 pulses per minute – due to this, the maximum thoroughness of cleaning the oral cavity is achieved with a fairly powerful 0.6 mm water jet. This jet easily cleans the oral cavity from various food debris or even plaque between the teeth and along the gum line. To ensure clean breathing and a beautiful smile, it is enough to carry out a minute cleaning procedure using this device.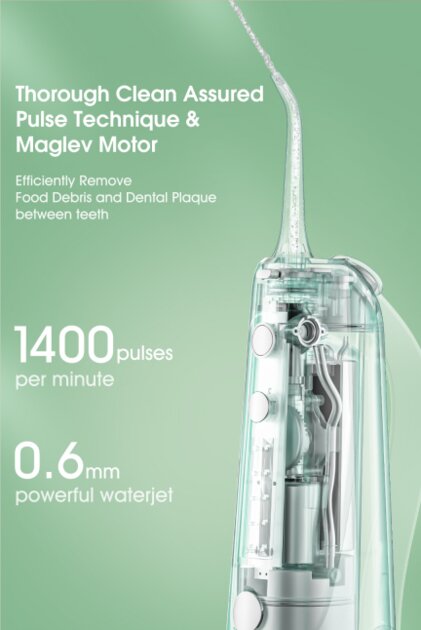 ⚠️ Important: if the user has not used such gadgets before, it is recommended to start using the Oclean W10 Water Flosser with the "Gentle" mode – it provides the least pressure and is more comfortable to control.
Five modes and four nozzles
To improve the cleaning effect, the user can change the pressure, select the optimal modes and nozzles.
The Oclean W10 Water Flosser boasts five cleaning modes at once – "Intensive", "Standard", "Pulsating", "Gentle" and "Special". Moreover, the device comes with four removable nozzles at once – there is a standard option for thoroughly cleaning the gaps between teeth, a special nozzle for cleaning braces, an option for improving gum health and a nozzle for cleaning the tongue. Accordingly, the user can combine tips and modes of operation to obtain a preferred oral care method.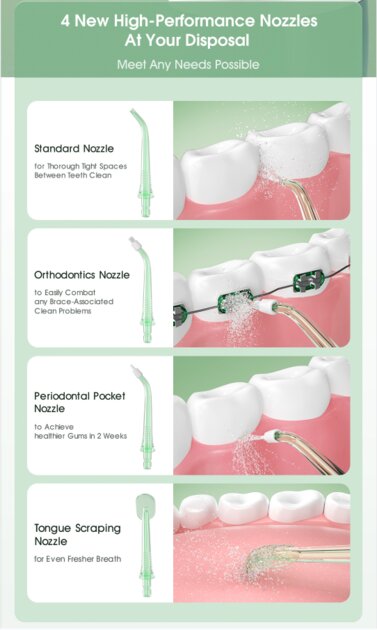 ⚠️ Important: There are a total of 20 combinations of modes and nozzles, and the Intensive, Standard and Pulsating modes use a jet of water at different levels of pressure to meet the different needs of the user.
Smart timer and long battery life
The device creates a powerful stream of water that not only cleans the teeth, but also massages the gums with a stream of water, which promotes blood circulation.
The manufacturer claims that the battery life of the device is approximately four weeks, which is exactly how long you can use the gadget without recharging. This is an impressive period, allowing you to travel and not carry a charger with you (the gadget is charged from USB Type-C, so you can use smartphone charging). Also, the gadget is equipped with a special timer that reminds the user to change zones every 15 seconds – optimal for high-quality oral care.