This article is published in number 48 of Vanity Fair on newsstands until November 29, 2022
"He drove up to her and unloaded the gun on her." Carmine Admire yourself she is 25 years old and how her mother Enza Avino was killed says it all at once. He takes a breath before starting the sentence, then puts the words one after the other and, seven years after that cursed day, it's as if the cries that took his mother away from him forever were still there, just a few steps away from him. «We lived with our grandparents, she had gone down to go to the pharmacy to buy some medicines. She had first stopped by the carabinieri to report that individual as she had already done another twenty times in a month. Shortly after she stopped at the pharmacy and he arrived. I heard screams coming from the street because our house was not far away and I immediately understood that something serious had happened ».
Carmine was 17 years old and a mother who was everything to him: confidant, best friend, accomplice, sister. It was her ex-partner who killed her, the man Enza had met after divorcing Carmine's father. "We always found him outside the door of the house, he tormented her every day". Afterwards, Carmine remembers above all the darkness of the closed windows and the lowered shutters and a pain so strong that for two years it kept him motionless as if inside a frost bubble. «I lived for a while with my father in Rome but our mourning was different. I think it is impossible to share such great suffering. I felt I had to face it alone. I had left school, I wasn't interested in anything, I only thought about my mother». It was by turning on the television and listening to the news of yet another feminicide that Carmine found the strength to get back on his feet. And he managed to do it also thanks to encounters that made him feel less alone in the battle than he did. Like the one with Roberta Beolchi, founder and president of the Edela association, active for years throughout the country to protect and support orphans of femicide and foster families, often made up of grandparents and uncles who meet at any moment mothers and fathers of deeply traumatized children.
The first, Roberta Beolchi went to meet them one by one, starting with her car from Rome and approaching them with delicacy and discretion as one does with fragile objects that just need a breath of wind to shatter. "When I founded the association I immediately saw that in Italy we don't have a register, let's say, of orphans of femicide and therefore helping and supporting them is even more complicated". There are over two thousand boys and girls left without a mother in most cases because their father killed her. In Italy they have no protections other than those provided for by law 4 which came into force in February 2018 and which however is very lacking in the practical and daily life of orphans and foster families, to whom a monthly contribution of 300 euros is intended. To fill the gaps, Roberta Beolchi started from the basic needs of every day such as buying books, paying bills but above all expert psychologists.
«Orphans of femicide are the most traumatized, highly competent professionals are needed who have a precise communicative language. These boys and girls do not believe in anyone, for them the affections have fallen and decayed, and the fault was, in many cases, of the parent in whom they placed their trust. Language is the basis of their reconstruction, as well as for foster families who need constant and continuous attention». After spending two years in Rome, Carmine chose to return to Naples when he was twenty, to the city where he grew up with his mother. He made up for the lost school years, started working as a computer technician and returned to the house he shared with her. "I can live there alone because thanks to work I can support myself financially". First, he told his story about him in a book he called There where the horizon beginsfor Graus Editions. «It was a therapy for me, maybe I saved myself also because I was able to write it». And while he says it, Carmine hints at a smile and it is perceived by how the tone of his voice changes. It almost seems to see him still next to his mother, with that mouth so drawn the same, the round brown eyes identical, the shape of his face. Sitting in the cinema with popcorn ready for the afternoon movie which they ran to see whenever they could because that was their common passion. "Together with the dance. From a very young age my mother made me listen to Michael Jackson and still today every time I listen to him I think of her and dance with her imagining her here with me ». To say what he misses most, Carmine takes a second. «Here in Naples we have a saying: "Whoever has a mother is rich and doesn't know it". This thing for those who have lost their mother, like me, is very true. This example comes to mind, when you're young and it's getting late, every ten minutes a message comes from your mother who wants to know where you are, when you're coming back, what you're doing, here I haven't received that message since 2015. And I miss him". Life imprisonment had been requested for Enza's killer, the definitive sentence was 30 years in prison.
Chiara and Matteo (not real names) have for years witnessed the daily domestic violence suffered by their mother because of their father. Then he killed her and they ended up in a family home for some time because the Juvenile Court did not consider the paternal and maternal families suitable. «It is a rare case», explains Roberta Beolchi, who in synergy with the institutions subsequently found an external family ready to welcome Chiara and Matteo into their home to whom both have currently been entrusted. "But their situation is very critical because it is as if they had grown up with the normalization of daily violence at home, almost as if it were not a wrong thing." Chiara and Matteo are therefore following a targeted psychological path so that they are able to re-enter the social fabric of their peers in a positive way. "Our goal is to be able to make them feel good within this family so that they can really start dreaming of the future that rightfully belongs to them again". The same that Vera Squatrito dreams of for her little girl Asia of her, who is ten years old today but when her mother Giordana was stabbed to death by her father she was just four. For Vera, Asia was once a granddaughter, today she is another daughter. "When I look back to six years ago, I tell myself that it is as if the pain of having lost Giordana had remained unchanged to that day". Because a second later, Vera took away the right to live it to be next to Asia and not make her miss anything, to raise her and find the right words to tell her that her mother wouldn't be back. "It took a long psychological journey, which hasn't ended yet, and thanks to which Asia and I faced Giordana's death together, first talking about her, then going to see her in the cemetery".
Today, when the lack becomes too heavy, Vera and Asia hug each other tightly. «Then I start telling Asia everything that her mother did as a child, all those things that make her look so much alike. Like the music, the always ready joke, the huge smile that only they can do like this ».
As for Vera too, Asia's custody came almost automatically, she is the legal guardian. "Today Asia only has my daughter's surname, she is no longer called after her mother's murderer". A path that several orphans of femicide have undertaken, once they have become adults. "We have a law in favor of orphans" continues Roberta Beolchi, «but with this provision we have achieved little: there is no economic independence either for the orphans or for the families who assume responsibility for these children. I believe that it is right and proper that those who have lost a daughter, maternal foster grandparents, as well as orphans, have the right to have an indemnity: a mother was also killed because the state was unable to really protect her". It happens almost once every three days.
To subscribe to Vanity Fair, click here
Other Vanity Fair stories you may be interested in:
–Special orphans, Valentina and the others: «Listen to us»
-Without Escape
Source: Vanity Fair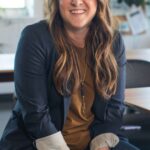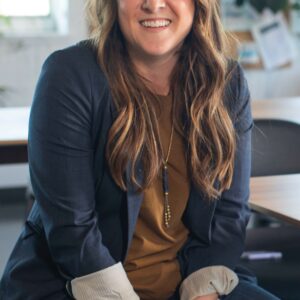 I'm Susan Karen, a professional writer and editor at World Stock Market. I specialize in Entertainment news, writing stories that keep readers informed on all the latest developments in the industry. With over five years of experience in creating engaging content and copywriting for various media outlets, I have grown to become an invaluable asset to any team.