The Rivian R1T is the world's first all-electric production pickup. Of course, except for the strange micromachines from the Middle Kingdom.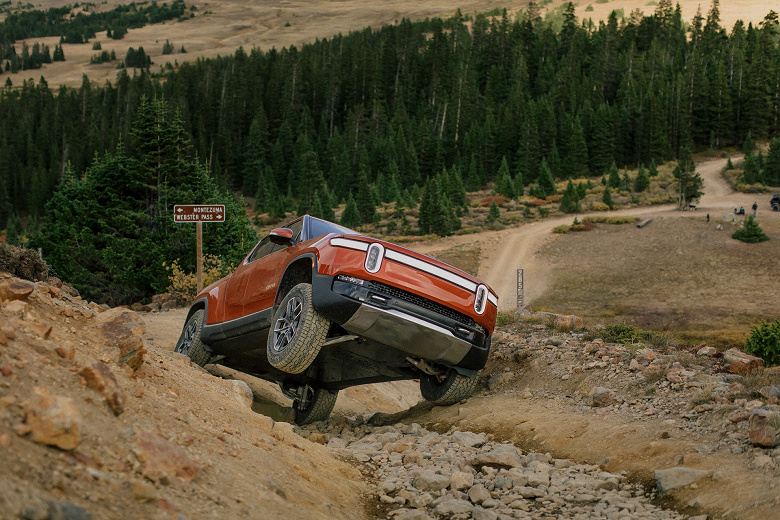 The R1T went into production at the beginning of the month, and now the first test drives have appeared on the web. Thanks to this, we can find out the impressions of journalists from a car that is actually unique for the market at the moment.
To begin with, the car is almost indistinguishable from the prototype that Rivian showed a few years ago. The changes are generally minimal, although there is one very important thing: the charging power was increased from 160 to 250 kW.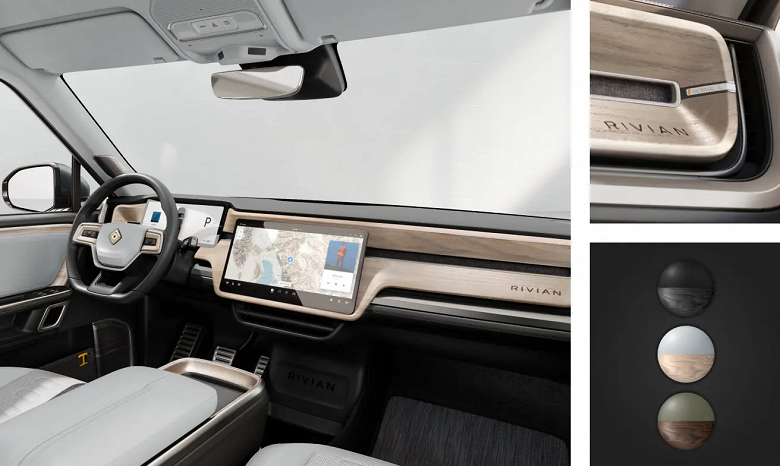 You can evaluate the design and interior in the photographs. Inside, you can see a very large display of the infotainment system, which unfortunately does not support CarPlay or Android Auto. There are no third-party apps other than Spotify, but the company is promising a software update soon to expand availability. The reviewer also praised the sound system and the many cameras that make it easier for the driver to work in certain conditions. Off-road, the car showed itself well. Of course, within the framework of the race organized by the manufacturer, no super-extreme situations were encountered, but nevertheless it could not be called an ordinary walk. At the same time, energy consumption amounted to about 4.8 km / kW • h.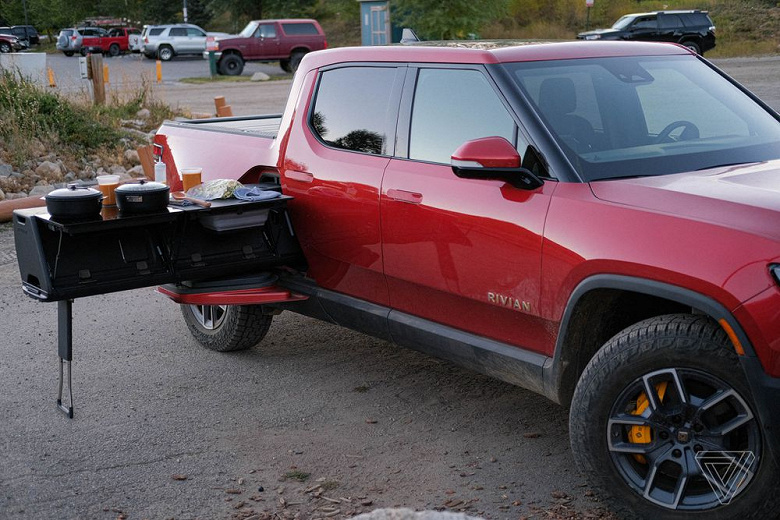 One of the interesting features of the pickup is a special compartment behind the cab, located at the bottom. There you can place long items, bags, and a person, if necessary, can fit. And it is also there that a special camping kitchen kit can be located, which will be available as an option for $ 5,000.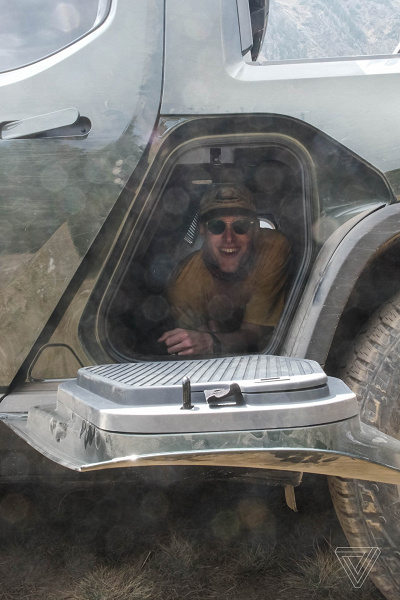 But the early announced possibility of turning in place is not yet available and will appear later.
As a result, most of the journalists were delighted with the car, although they noted a number of shortcomings and shortcomings. For example, not the most responsive interface of the multimedia system. It is worth remembering, however, that the Rivian R1T costs around $ 70,000, which automatically makes it not a car for everyone.
.